Event Information
Location
Partners Healthcare
399 Revolution Drive
Somerville, MA 02145
Description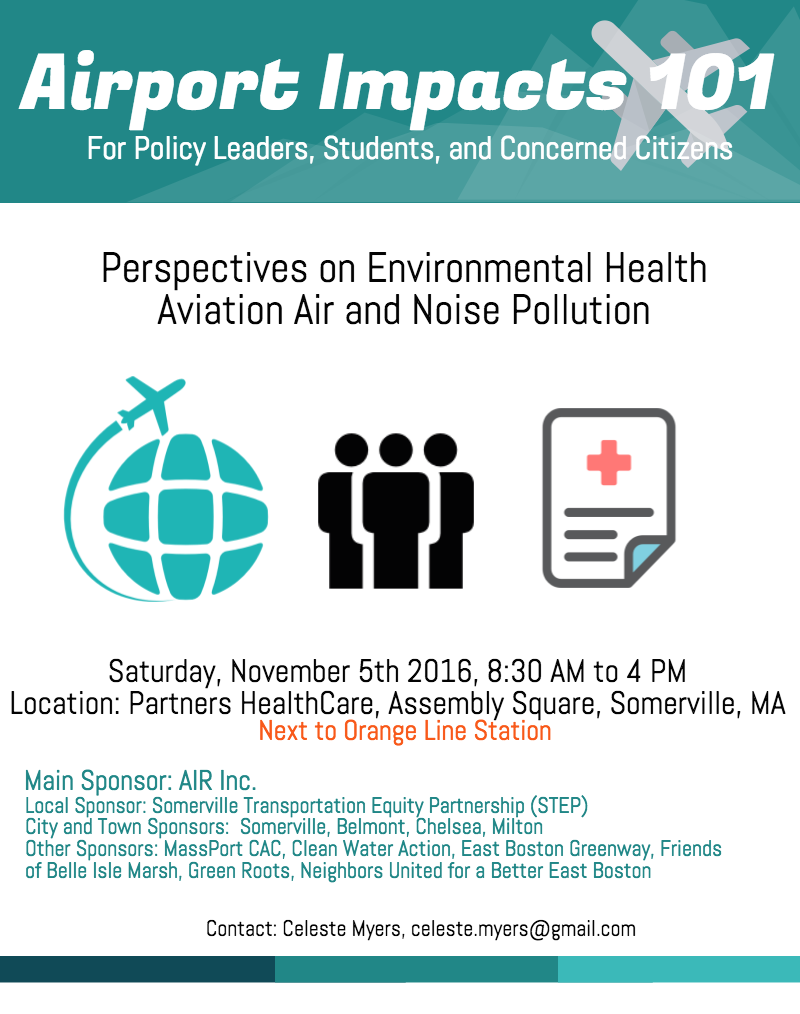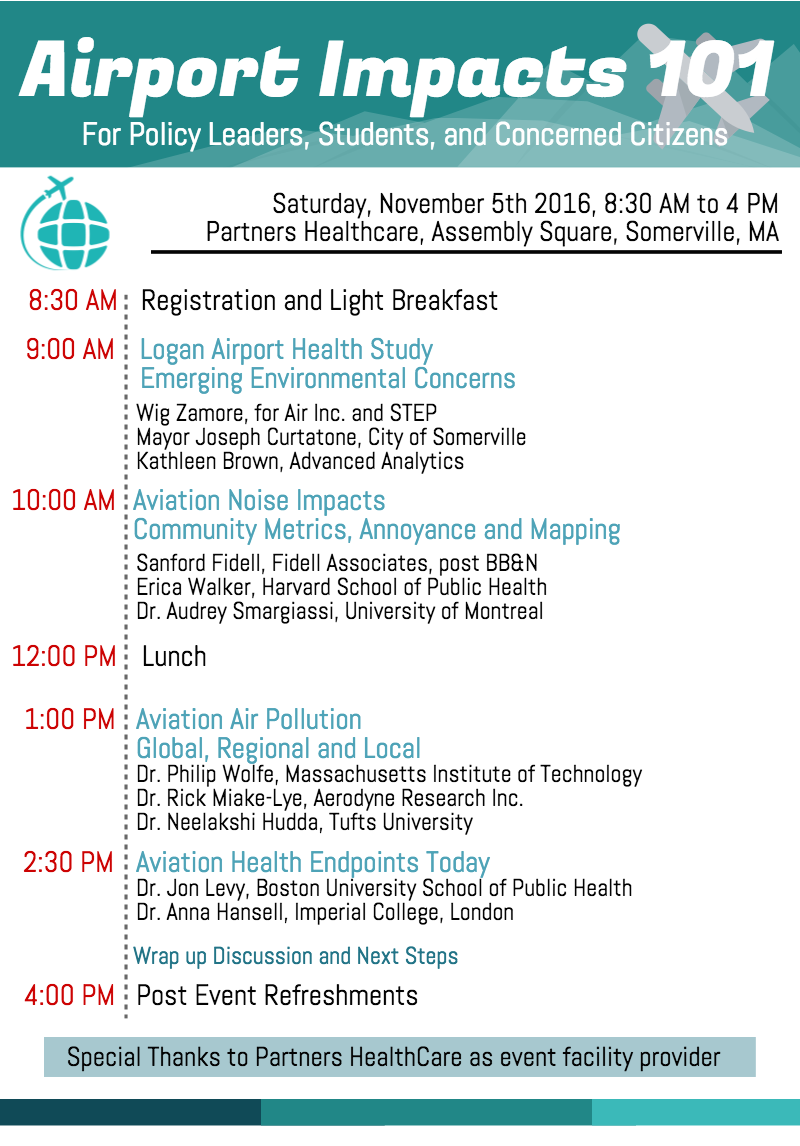 Airport Impacts 101
The daylong Airport Impacts 101 Conference that will take place from 8:30 am to 4:00 pm on Saturday, November 5th 2016 at the new Partners HealthCare facility in Assembly Square, Somerville, has been designed to be one of the foremost gatherings of aviation noise and air pollution experts, and environmental health scientists, with interested members of the general public.
These experts hail from Boston region research universities, Montreal, southern California and London, England. Their subject matter expertise is vast and they are eager to share it with you and your neighbors. Together they have authored some 450 peer reviewed journal papers listed in PubMed, the National Library of Medicine, including many dozens focused specifically on aviation impacts.
Our expert guests range from some of the most experienced senior scholars to those who are up and coming. All are cutting edge. Their cumulative knowledge may help us by advancing the next generation of aviation investigations and, even sooner, by contributing to improved community and regional mitigation measures. Yet they are kind enough to be willing to spend their Saturday with us.
This is a unique opportunity to listen to a day of presentations and to participate in lively discussions in a relaxed setting where we can all learn from each other. This event is completely FREE, including the food. (We would welcome additional sponsors, with or without donations.) MOST IMPORTANT, PLEASE HELP US GET THE WORD OUT! People who do not register may not be able to get into the event.

Contact: Celeste Myers, celeste.myers@gmail.com
Date and time
Location
Partners Healthcare
399 Revolution Drive
Somerville, MA 02145