Description
Aircraft Economic Life Summit 2019
About
19 November 2019
Gibson Hotel, Dublin, Ireland
This course will provide the latest findings for both aviation specialists and for new entrants to commercial aviation.
Highlights:
How have Fleet Dynamics changed in the last 5 years

Why demand will continue to outstrip supply & uphold useful lives

The retirement cycle—the stats that matter

How is the increase in widebody lease return being managed

How to keep older aircraft flying – what are the issues

Maintenance costs are becoming more critical in the 'keep or part out' decision— appraisers

explain why

Which engine types are in demand and which are falling out of favour

Are import age restrictions changing? If so, how many aircraft are affected & what does this mean for

economic lives and values
Who should attend:
Investors, Operators, Owners, Financiers, Traders of Commercial Aircraft, Lawyers, Lessors.
Caroll Everest has over 20 years' experience organising aviation events. She is well-respected within the aviation industry for the personal and professional service she provides, paying particular attention to those details that make all the difference.

Our aim is to provide key events for aviation personnel, providing courses and events tailored to customer needs with high quality aviation speakers. In addition they offer excellent networking opportunities.

They attract many of the industry's most respected players as key speakers and top-level executives as delegates and engender an informal knowledge-sharing forum. We have developed long term business relationships with many aviation personnel and companies.

Everest's events are highly regarded within the aviation industry – the proof is in the return rate, as many customers return year after year, bringing colleagues and new employees with them. Read the testimonials from customers who have attended our events.
Testimonials
----------------------
AIRCRAFT ECONOMIC LIFE 2015

The conference was very valuable. Having left the aviation scene some time ago, the conference was the ideal re-entry point, not only because in a matter of two days I was fully up to speed again with all the relevant topics, but also because it provided me with the perfect opportunity to network with a very impressive array of key players. Furthermore, what I really appreciated is the fact that the Everest Events team had a very direct, personable approach to the conference, and that the conference was not another mass event. In summary: high octane, to the point, with a human touch.

- Steve Van der Stichele,Barclays

I attended the Aircraft Economic Life Forum in Dublin in November 2015. The conference programme was well structured and focussed on issues/challenges relevant to this sector of the industry. The presentations by experienced industry professionals delivered clear and interesting messages. Overall, I consider this an excellent conference, and well worth attending.

- Mark Gregory CEO, Air Salvage International Ltd
SPEAKERS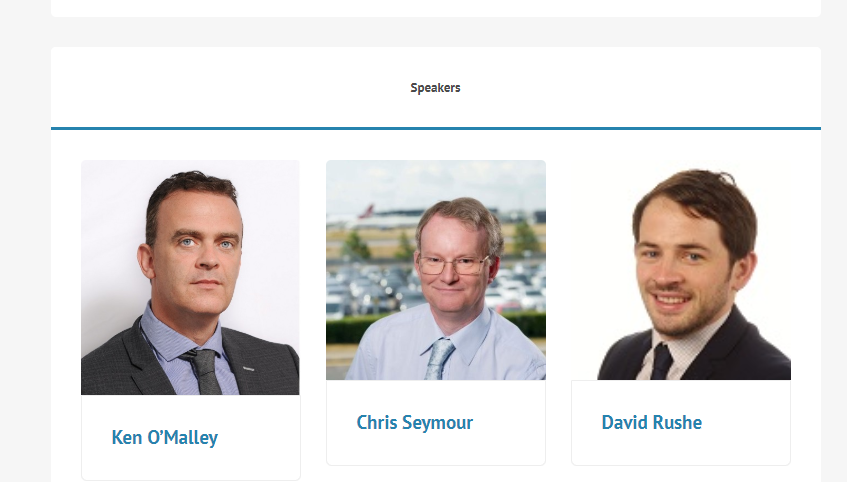 Please contact the event manager Marilyn (marilyn.b.turner@nyeventslist.com ) below for:
- Multiple participant discounts
- Price quotations or visa invitation letters
- Payment by alternate channels (PayPal, check, Western Union, wire transfers etc)
- Event sponsorships

NO REFUNDS ALLOWED ON REGISTRATIONS
Service fees included in this listing.
-----------------------------------------------------------------
Everest Events Ltd - New York Events List
http://www.NyEventsList.com
http://www.BostonEventsList.com
http://www.SFBayEventsList.com
-----------------------------------------------------------------

MYL190114CEV VIO190415UPD