Air Quality+ Hack & Play Experimental Series - 23 March 2015

Monday, 23 March 2015 from 18:00 to 21:00 (GMT)
Event Details
Open Data Lab: Making Air Better With Data
The Air Quality+ Hack & Play Experimental Series
Monday Evenings:  23 March, 30 March, 13 April *
6pm - 9pm
The Circle, 33 Rockingham Lane, Sheffield S1 4FW 
* Can't make them all? No problem - join us when you can, and don't forget the Show & Tell / Awards on 20 April.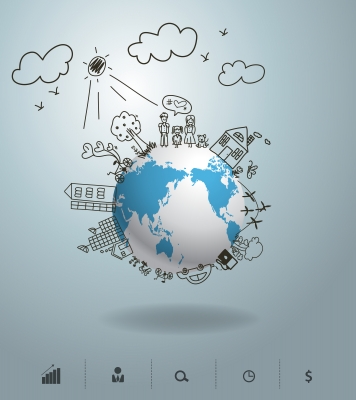 The Air Quality+ programme is opening up access to Sheffield's air quality data, and several related datasets, that can help us become better informed about the causes and consequences of air pollution in the city.
We invite you to get hands-on with the data in this event series: hack it, play with it, explore it, and design with it.
Use it to make something interesting, informative, insightful or just fun and good for Sheffield.
Tackle one of the following key air quality and open data challenges to win one of the challenge prizes:
Best visualisation (£250) - the display station network is an opportunity to present air quality open data in visually inspiring ways to the broader community directly in venues they use. This prize is awarded for the most engaging interactive visualisation of AQ+ data, designed to be experienced on a city-wide network of data visualisation stations.

Most viable product (£250) - awarded for the hack that has the most potential to become a sustainable data-driven product, service, game or campaign to improve or promote better air quality.

Best policy insight (£250) - most useful for those who are involved in air quality related policy development, and want to make better use of the data to inform their policy recommendations for government and businesses.  

Best personal insight (£250) - most useful to inspire individuals to be and behave more air aware.
There's no restriction on what form (analog or digital) your challenge response takes, as long as it uses the data. You could prototype new apps, products, or games; generate new visualisations, soundscapes or other cultural objects; design improved civic policies; or create new ways to get people engaged with what's happening to the air in their city.
You also don't need to be a data expert or a technical wizard.  We encourage mixed teams with a range of expertise, whether that's air quality smarts, technical and design know-how, policy wisdom, or good old-fashioned citizen sense.
Awards & Show & Tell - 20 April
On 20 April, we're inviting all participants in the Hack & Play Experimental Series to join us on 20 April for the Air Quality+ Show & Tell and Awards, where we'll announce the winners of the challenge prizes. Pre-register your place here.
---
About Air Quality+

The Air Quality+ project is a collaboration between The Better With Data Society and Sheffield City Council. We are working with civil society partners, artists, businesses and entrepreneurs, universities, researchers and local authority partners across Sheffield and the broader open data community to open up new insight and opportunities through air quality related data.
Air Quality+: http://betterwithdata.co/airqualityplus
The project is funded through the Local Government Association's Open Data Breakthrough Fund. This supports local authorities to release previously unavailable data and develop the capability to improve access to their local authority data.  
LGA: http://www.local.gov.uk/local-transparency/-/journal_content/56/10180/392673
When & Where

The Circle
33 Rockingham Lane
S1 4FW Sheffield
United Kingdom


Monday, 23 March 2015 from 18:00 to 21:00 (GMT)
Add to my calendar
Organiser

We help people discover and realise the value of open data for their businesses and communities.
By working with citizens, businesses, public bodies and academic institutions we improve access to, demand for and quality of public data in order to catalyse new civic, cultural and economic opportunities using open data.