Description
Air Quality Flag Training Program
The air quality flag program can help protect student and staff health from harmful air pollution by raising awareness and reducing exposure on days with poor air quality.
Participants of this free 1.5-hour training will learn about how poor air quality impacts our health, why children are particularly vulnerable and what you can do to reduce student's and staff's exposure to harmful air pollution. The training will equip prospective air quality champions with the tools needed to advocate for their community and start an air quality flag program at their school.
---
What will be covered? The training will cover asthma basics, what to do if a student has an asthma attack, a hands-on air quality monitoring lesson, and a complete overview of the air quality flag program.
Who should attend? Teachers, sports coaches, school nurses, environmental health staff, or any LAUSD employee interested in starting an air quality flag program.
Why should I attend? Protect children's health! All participating schools will receive a free set of flags to implement the program.
---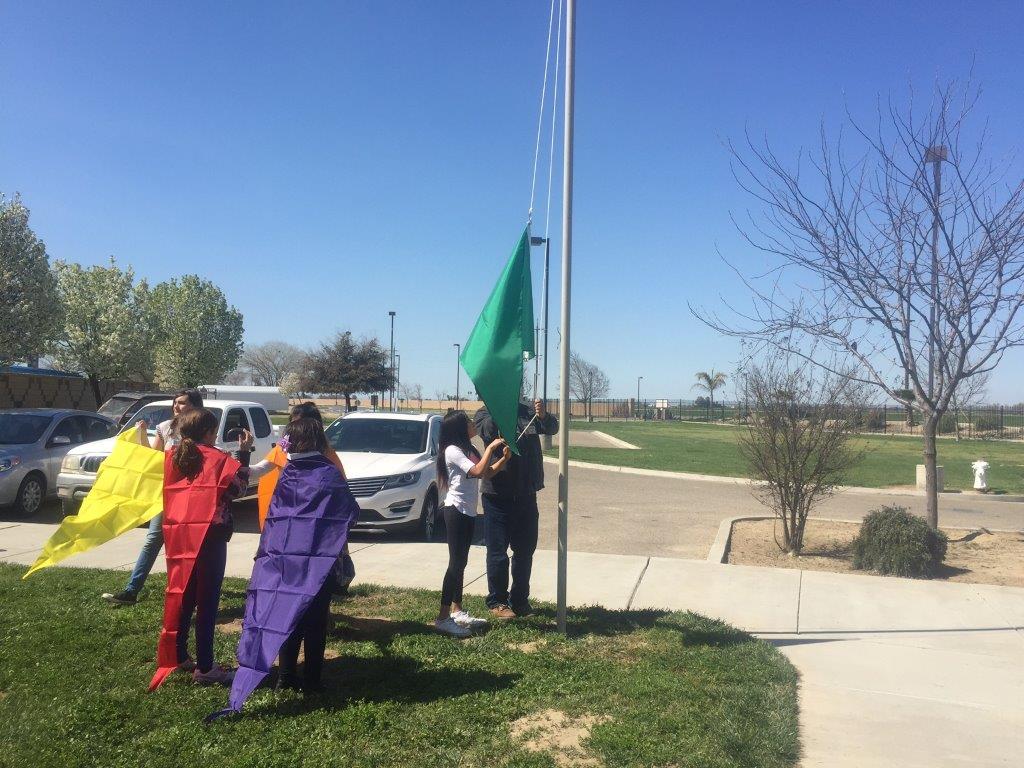 Members of the Tachi Yokut tribe in Lemoore, CA raise the flag above their community center.
This event is hosted by EPA's School Environmental Health program and EPA Region 9's Children's Health program.
For more information, or if you need a reasonable accomodation, including wheelchair access please contact Eric Canteenwala at Canteenwala.eric@epa.gov, or 415-972-3932.