"Ain't Love A Drag" is a one-of-a-kind event that is part sketch-comedy, part Drag, part seventies pool party! we love to love you, baby!
About this event
"Ain't Love A Drag," produced by En Route Productions and Austin Motel, is a sultry, sexy, seventies, drag/improv show that is a love song to the broken-hearted, the hopeful, the cynical, the outrageously optimistic lover in all of us. This feisty show will be performed around, over, and in the Austin Motel pool. Bring a friend, bring a lover, bring your jaded heart, and laugh your arse off with us this Valentine's season. We will provide a heated pool, heat lamps, some fire, and some flaming hot sexy! Joann's will provide a pool bar to stoke the flames. A percentage of the proceeds will go to Out Youth Austin. See you at the motel with the big, phallic sign!
Sketch-comedy/Drag/Seventies Pool Party!
February 12th-14th from 8-10pm.
We love to love you, baby!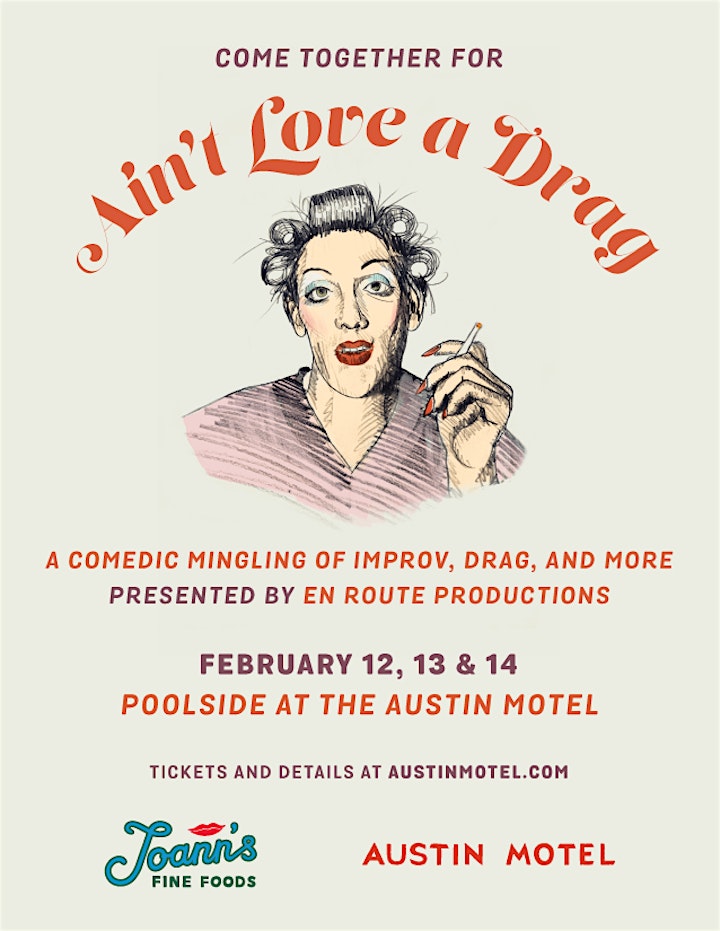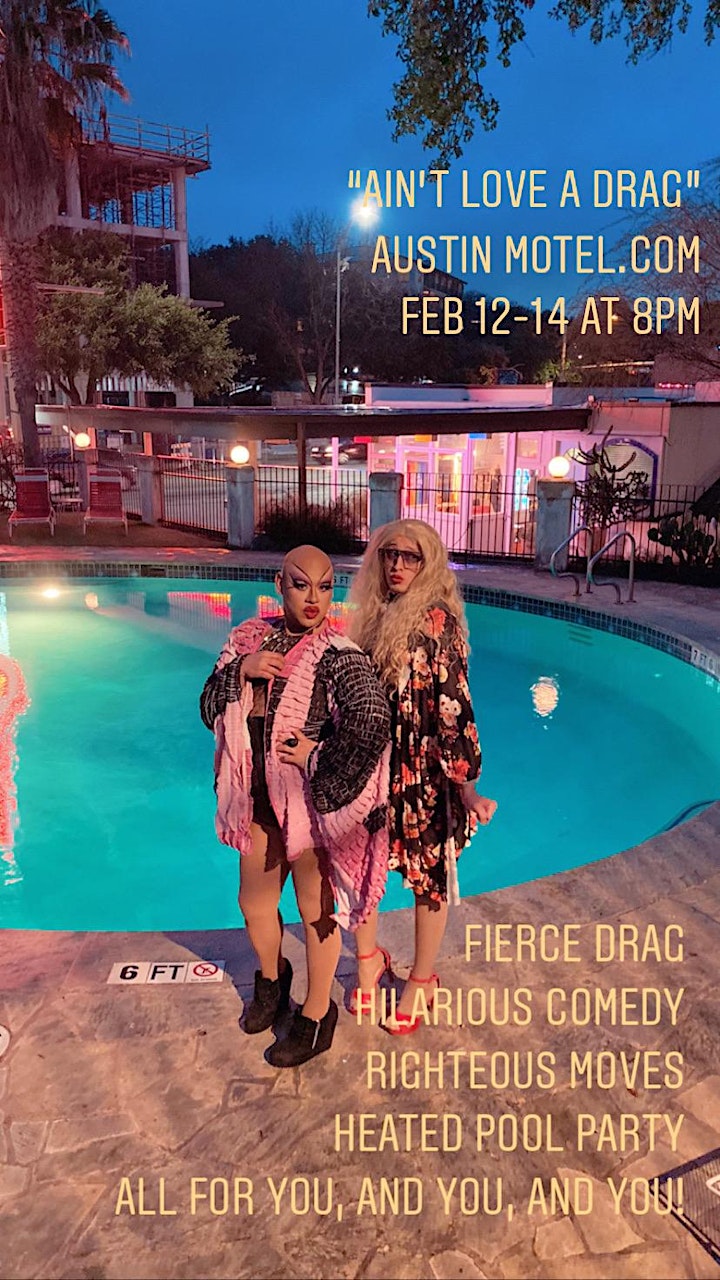 Organizer of Ain't Love A Drag