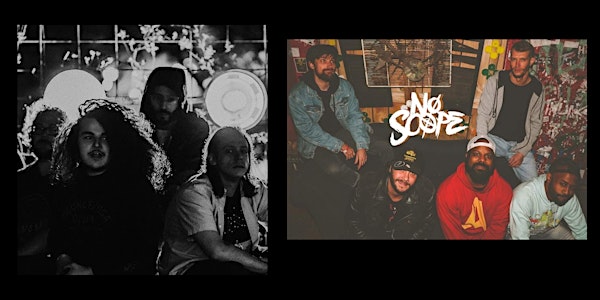 Location
The Evening Muse
3227 N. Davidson Street
Charlotte, NC 28205
Hailing from Columbia, South Carolina, Alternative/Punk band Aim High mixes the rawness of punk rock with the refreshing hooks of Top 40 Pop
About this event
Hailing from Columbia, South Carolina, Alternative/Punk band Aim High mixes the rawness of punk rock with the refreshing hooks of Top 40 Pop. Paying attention to both the harder and softer sides of alternative culture, the band tails this juxtaposition with their unique blend of controversial lyrics and in-your-face guitar riffs.
Facebook | Spotify | Instagram | Tik Tok
***********
No Scope
They are the hottest new pop-punk band out of Winston-Salem, NC. No Scope consists of AJ on vocals, Preston on drums, Brad on guitar, Kaje on bass, and Mykel on guitar. The band is almost a "supergroup" of sorts, with the members coming from previous bands such as We Rise to Fall, The Kollektive, The Comedowns, ThreeFour Mountain, and The Lilly Brothers.