AIM 2019

Sunday, May 5, 2019 at 5:00 PM

-

Wednesday, May 8, 2019 at 12:00 PM (PDT)
Event Details
Welcome to registration for AIM 2019: the Apartment Innovation and Marketing Conference innovated by RentCafé! As always, attendance at AIM is limited to owners, managers and operators of multifamily communities – and our sponsors. It is not open to the general public or to non-sponsoring vendors. Sponsoring vendors are limited to registering the number of registrants in their sponsorship package, and may not register additional paid attendees. We reserve the right to cancel and refund any registration, less a $50 service fee, of any non-qualifying person. We are not responsible for the travel costs, deposits, non-refundable fees associated with the travel of a non-qualifying registrant whose registration is canceled.
In times of plenty, we focus on the product. AIM will focus on best-in-class customer experiences that create loyalty, retention and the ability to advance rents. With new construction still booming, the generation of lifestyle experts grows. They are blending service, amenities, location and technology (SALT) to define new levels of convenience. The 2019 conference will focus on the marketer's role in innovating, envisioning and delivering new value in the rental product.
In light of the competitive nature of the industry, we'll encourage more small group sharing then ever before. Master classes, smaller/faster sessions, focused group discussions and dedicated networking opportunities will alter the face of the conference. We will deliver a differentiated conference that encourages more voices to speak up and more collective wisdom applied to the challenges raised by the group.
AIM is results driven. It's a B2C marketing summit highlighting the return on investment for multifamily marketing initiatives and campaigns of all types. Attendees learn how to improve their performance in identifying better prospects, driving more informed, engaged traffic to their community, and converting them into residents. Customer experience and relationships are a big piece of the mix, as is the need to differentiate with in-unit amenities.
Cancellation policy: AIM registrations are refundable until Friday, April 5, 2019 via original payment method. After Friday, April 5, 2019 and prior to Monday, April 29, 2019 registrations are transferable or can be used as a credit for AIM next year.
When & Where

Hyatt Regency Resort Huntington Beach
21500 E Pacific Coast Hwy
Huntington Beach, CA 92648


Sunday, May 5, 2019 at 5:00 PM

-

Wednesday, May 8, 2019 at 12:00 PM (PDT)
Add to my calendar
Organizer
Joshua Tree Conference Group produces targeted executive educational events for the apartment industry.  Our model is to present the most relevant content that helps our apartment industry attendees grow their business and improve their professional skills quickly. We only feature expert speakers and presenters who can present in-depth information about a topic – and without self promotion.  Presenting opportunities are never awarded based on sponsorship or paid placement.
Our multifamily educational conferences include:
The Apartment Innovation and  Marketing Conference is the apartment industry's only event dedicated solely to marketing, pricing and all of the technology efforts around the customer experience of the prospective renter. JTCG has produced the AIM Conference since 2008.  The 2019 conference featured approximately 715 attendees. AIM 2020 will be held May 3-6 at the Hyatt Regency Huntington Beach Resort and Spa in Huntington Beach, California. More information at aimconf.com.
The Multifamily Innovation Conference - Atlanta will showcase new technology-enabled business lines and revenue streams that add to the core multifamily business, create new business opportunities, or both.
The event will help bring together tech investors, multifamily investors and operational strategies to underwrite new opportunities, model their risk and impact on valuation and collectively problem-solve to eliminate barriers to achieving this revenue. Our goal is to bring leading-edge, working programs to the heart of the multifamily business - the Southeast. And blend new capital and technology with the best of professional apartment ownership. The 2020 conference will take place at the Flourish Event Venue in Atlanta, Georgia on February 5-6, 2020. More information at micaconf.com.
The Multifamily Technology and Entrepreneurship Conference (MTEC) is the only educational and networking conference for the entrepreneurs who are building startup companies in the multifamily industry. It is not a technology show. Our focus is on making it easier for entrepreneurs, investors and strategic early adopters to connect and create trust networks that foster investment and collaboration. Attendees are CEOs, private equity investors and strategic customers of growth-oriented startups in the apartment sector. Conference speakers and advisors include some of the most successful multifamily entrepreneurs of the last decade. MTEC will be held March 11-12, 2020  at the Mission Bay Conference in San Francisco, CA. More information at multifamilytech.org.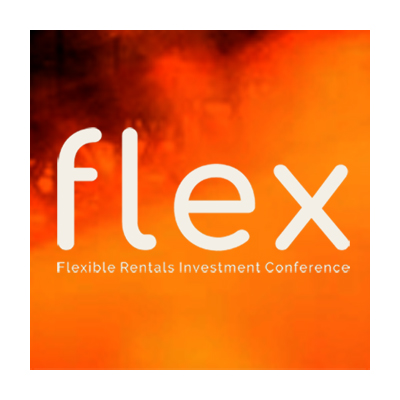 The first ever Flexible Rentals Investment Conference (FLEX) will include developers, asset managers, operations, pricing executives as well as investors, lenders and other concerned capital markets participants. Flexible rental options in multifamily such as short-term rentals, renter initiated shared stays, lease-up period lodging, and master leasing are creating incremental income for renters and multifamily property developers and owners. Early pioneers are seeing the benefits of increasing yield, while enhancing the living options for various members of the community. The Flexible Rentals Investment Conference (FLEX) will be held October 22-23, 2019 at the Mission Bay Conference in San Francisco, CA. More information at flexrentals.org.
Joshua Tree Conference Group is owned and operated by Executive Producer Steve Lefkovits and Managing Director Dennis Cogbill.