【AILaw X SVIEF】如何应对2019最新H-1B政策?知名律师现场答疑!Comprehensive analysis of H-1B and...
Description
移民局的新政策究竟有哪些需要注意之处?想要成功获得H-1B签证又有哪些"门槛"与"陷阱"?如何做好全面准备,提高通过可能性?为了替大家解答如上问题,硅谷高创会将联合AILaw,在2月13日(下周三)举办一次干货满满的Workshop,为大家的H1B申请助力!本次活动为免费注册的福利活动,席位有限!另有美味小食已经备好哦~
来听【AILaw X SVIEF】的专业律师为您带来的
最新移民政策趋势剖析
工作签证申请注意事项
移民申请类型及排期
创业公司申请工签和移民的要求
创业公司老板如何为自己选择身份

---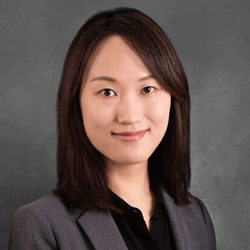 龚诗阳律师2008年毕业于Vanderbilt University法学院,随后于2010年获得纽约州律师执照。在过去的8年中,龚诗阳律师先后执业于纽约华尔街律师事务所和硅谷著名移民律师事务所。在纽约期间,龚诗阳律师主要处理商业纠纷和诉讼案件,在庭外谈判中和民事法庭上为客户争取利益,同时为海外客户成功处理移民案件。2014年之后龚诗阳律师在硅谷专门处理移民案件,精办职业移民,工作签证,投资移民,帮助公司人力资源提供移民法相关的合规意见,帮助上市公司,跨国企业,和初创公司提供优质的移民方案。龚诗阳律师经手过超过1500个案件,具有深厚的知识储备和丰富的实践经验。
---
Come and join us for workshop brought by【AILaw X SVIEF】
You will find
Analysis of the latest changes and trends in Immigration Policy
H-1B visa application tips
Qualifications of start-up companies to apply for work visa and green card
How to chose your immigration categories and their processing time?
How to apply and maintain legal immigration status as a founder of a start-up company?
This event will be held in Chinese language. If you are not a Chinese Speaker, you are also welcome to the venue by 6pm and our lawyer will have an open hour to answer your questions there before the event begins at 6:30.