Description
On November 5, 2016 (SAT), the Center is delighted to have Cynthia Hayashi Sensei, 7th Dan, visit us once again from the Aikido West dojo. This fall workshop will be another great opportunity to learn from Hayashi Shihan here in the Sacramento / Auburn / Tahoe corridor. Previous workshops have focused on a variety of different things -- knife attacks / takeaways, randori exercises, and how to teach different CAA Divsion 2 Kihon Waza. Class with Hayashi Shihan is always a delight and we are grateful to have her join us again.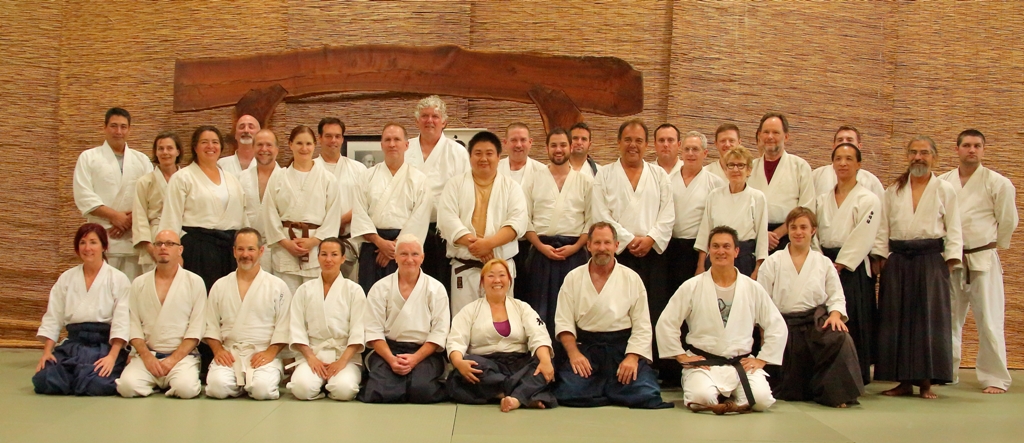 As an added bonus, two of our senior, mudansha students, Gregg Okunami and Adam Valentine will be testing for their Shodan rank in the afternoon.

Please join us for a fantastic day of aiki fellowship and fun.

The cost of this seminar is being held at $45 and we hope to see many of our friends here for this training. All are welcome, regardless of rank or affiliation.
Schedule:
10:00 - 12:00 Class / Workshop

14:00 - 15:00 Class / Workshop
Shodan exams are tentatively scheduled for 3:00 PM PST.
FAQs
Where can I contact the organizer with any questions?
Please send us a note at community@rosevilleaikidocenter.com

Do I have to bring my printed ticket to the event?
Not at all. We will have your information here so there is no need to bring your ticket.

The name on the registration/ticket doesn't match the attendee. Is that okay?
Please send us a note at community@rosevilleaikidocenter.com if there will be another attendee coming using your ticket or registration.

Hi, I'm coming from outside of the area, is there somewhere we can stay?

This one day workshop is designed to be able to get in and get out comfortably; but if you'd like to stay in our area, and you're unable or unwilling to stay at one of our local hotels, we may still be able to find accomodation for you. Please send us a note at community@rosevilleaikidocenter.com. Please be rest assured that at the worst, you are welcome to stay at the dojo if you bring bedding.

I don't have a PayPal account / am unwilling to use PayPal, can I still come?

Absolutely. We will be accepting cash / checks at the door.

I just want to watch. Can I still come?

Everyone is welcome to join us; though a donation (wink, wink) to help defray costs would be most appreciated.