Description
Welcome back to the OLD DOMINION AIIM / ARMA 2019 Lunch & Learn Series! - Wednesday, October 9th
Topic: Where Records Management Meets Information and Data Governance
This session will look at the distinctions and intersections between records management, information governance, and data governance. An understanding of these concepts will help records managers, data owners, and IT staff determine the common ground on which to move their organization forward as they tie people, processes, and information together.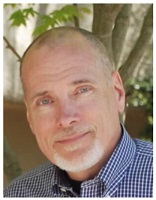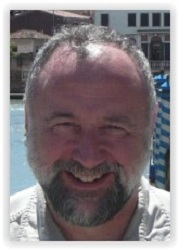 Our Speakers:
Glenn Smith has worked for the Library of Virginia since 1984. The first (26) years were spent assisting the 120 circuit court clerks with preserving their locally housed permanent records. Since June 2010 he has been a records management analyst, helping to educate the commonwealth's record keepers on what managing public records and information should look like according to the Virginia Public Records Act. He currently provides records analysis and consultation services to the Judiciary branch and all of the commonwealth's public safety agencies.

John Breeden began working part time as a Records & Information Management (RIM) consultant in 2018 after a 40 year career in government and the private sector. The EDMS system he helped implement in 1992 at the Virginia Retirement System won two national awards. He became an AIIM Fellow in 2005 and received AIIM's Standards Award in 2010.
John has spoken all over the country on various records and document management topics. He was active in developing national and international standards for both AIIM and ARMA between 1982 and 2015. He was a member of the U.S. Technical Advisory Group for document management (TC171) from 2001 until 2014, representing the United States at the International Standards Organization (ISO) meetings in London, Paris, Toronto and in the US.
Location:
Tuckahoe Library - 1901 Starling Drive, Henrico, VA 23229. https://henricolibrary.org/tuckahoe
Registration:
Registration is requested to provide comfortable seating for everyone. Registration options are Register for Free (bring your own lunch - $0) or Register with a Lunch ($15)
Please register by Monday, October 7th. Registration allows us to provide the venue with advance seating and meal requirements.
Organizer of AIIM/ARMA Lunch & Learn - Wednesday October 9, 2019