Description
Welcome back to the OLD DOMINION AIIM / ARMA 2019 Lunch & Learn Series!
Next Event: Wednesday, November 13th
(note new time for this event - networking will be from 11:15 to 11:45 and presentation from 11:45 to 12:45)
Topic: Cybersecurity Landscape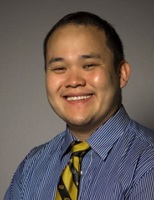 Dan Han is the Chief information security officer for Virginia Commonwealth University. He started his career in VCU as an IT student worker in August 2003. Dan worked as an application developer, system administrator, IT manager, and security and infrastructure manager before he took the role of chief information security officer with VCU Technology Services. As the VCU chief information security officer, Dan is responsible for setting the information security strategy for the university, creating and maintaining the information security policies and procedures, as well as the day-to-day operations management of the enterprise security and IT risk management program.
Prior to joining VCU, Dan worked as an application developer in a large financial institution, He also gained experience with infrastructure design and management in small to medium sized healthcare organizations. In addition to his professional work, Dan also participates in various local and national information security organizations and advisory boards. Dan has authored courses, lectured and presented in numerous information security conferences and training events. Dan holds an M.B.A. and M.S. with concentrations in information technology management and information assurance from VCU, and has 12 industry recognized professional certifications in IT and the information security field.
Location:
Tuckahoe Library - 1901 Starling Drive, Henrico, VA 23229. https://henricolibrary.org/tuckahoe
Note new times! Networking will be from 11:15 to 11:45 and presentation from 11:45 to 12:45!
Registration:
Registration is requested to provide comfortable seating for everyone. Registration options are Register for Free (bring your own lunch - $0) or Register with a Lunch ($15)
Please register by Monday, November 11th. Registration allows us to provide the venue with advance seating and meal requirements.
Organizer of AIIM/ARMA Lunch & Learn - Wednesday November 13, 2019