Description
OLD DOMINION AIIM / ARMA 2019 Lunch & Learn Series!
Next Event: Wednesday, January 22nd
Networking will be from 11:30 to 12:00 and presentation/discussion from 12:00 to 1:00
Topic: Spoliation Fines of 2019 – how could Information Management have helped?

In today's improved digital work environments, companies of all sizes and industries are still challenged with providing data upon request. This presentation will review some of the past year's scenarios as well as discuss the speaker's own challenges for producing information in a highly secure manufacturing environment.
Presenter: Leslie McNiece, eDiscovery Analyst at Newport News Shipbuilding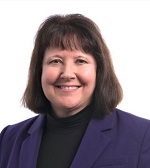 Leslie McNiece has been in the technology industry since the conversion of paper-based processes into digital environments. She has implemented numerous enterprise software applications to improve the transparency, use, and control of structured and unstructured data. During her tenure at IBM Corporation and KPMG Advisory Services, she made significant contributions in information governance, eDiscovery, privacy directives and regulatory compliance for organizations in multiple vertical industries which resulted in measurable cost savings and impactful risk mitigation. She has served on non-profit Technology Boards and presented internationally at numerous industry conferences. Her current role involves designing an in-house eDiscovery program across multiple Business Divisions of Huntington Ingalls Industries, America's largest military shipbuilding company and a provider of professional services to partners in government and industry.
.
Location:
Tuckahoe Library - 1901 Starling Drive, Henrico, VA 23229. https://henricolibrary.org/tuckahoe
Note new times! Networking will be from 11:30 to 12:00 and presentation/discussion from 12:00 to 1:00!
Registration:
Registration is requested to provide comfortable seating for everyone. Registration options are Register for Free (bring your own lunch - $0) or Register with a Lunch ($15)
Please register by Monday, January 20th. Registration allows us to provide the venue with advance seating and meal requirements.
Organizer of AIIM/ARMA Lunch & Learn - Wednesday January 22, 2020