AIIM/ARMA Lunch and Learn - Wednesday September 11, 2019
Description
WELCOME TO THE OLD DOMINION AIIM / ARMA 2019 FALL KICKOFF!
Topic: Information Governance Spotlight: Higher Education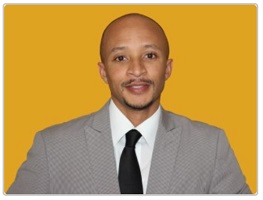 Our Speaker: Barry Lanneau Jr is a Special Applications Director and the Records Officer at Virginia Commonwealth University. He has 20 years of IT experience in the higher education domain and serves a board member for the Richmond ARMA Chapter. In 2018, his team received the Governor's Award for Innovative Use of Technology in Education at the Commonwealth of Virginia Information Technology Summit (COVITS).
Location:
Tuckahoe Library - 1901 Starling Drive, Henrico, VA 23229. https://henricolibrary.org/tuckahoe
Registration:
Registration is requested to provide comfortable seating for everyone. Registration options are Register for Free (bring your own lunch - $0) or Register with a Lunch ($15)
Please register by Monday, September 9th. Registration allows us to provide the venue with advance seating and meal requirements.
Organizer of AIIM/ARMA Lunch and Learn - Wednesday September 11, 2019