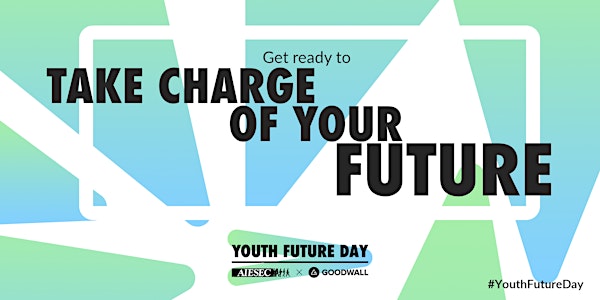 AIESEC Youth Future Day
Take charge of your future! Join AIESEC's virtual career day for students across Switzerland.
About this event
Why attend?
Connect to jobs, scholarships & funding
Engage with top tier Swiss and international organisations, from start-ups to multinationals such as Lidl and EY
Speak directly with company recruiters via 1-on-1 video calls and chats
Get a unique insight into each company's culture via dedicated booths and video content
Tune in to interactive, live speaker sessions from industry leaders
Don't miss out. Secure your place now! 🚀
How it works
Youth Future Day is hosted on Goodwall, the next-generation community app helping you connect to the right organisations and opportunities.
On the day you'll be able to browse company profiles, network with recruiters, apply for your dream jobs and tune in to keynote speaker sessions.
Please note: You must be a Swiss resident to attend this event. 🇨🇭