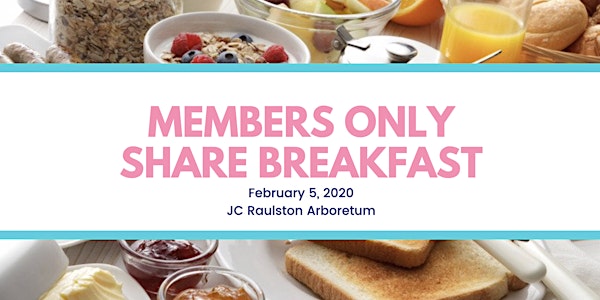 AID Annual Share Breakfast 2020!
Members Only Share Breakfast | Discussing all things pertaining to the trade and the industry. Come prepared to share!
When and where
Location
JC Raulston Arboretum 4415 Beryl Road Raleigh, NC 27606
About this event
Join us on February 5, 2020 for our Annual "Members Only" Share Breakfast!
In addition to discussing industry trends and answering important questions, we will be presenting our 2020/2021 Marketing plan! Members will hear about the exciting new things the AID has planned like a brand new AID website that is designed around providing our members with client leads, a back end "Angie's List" type page for our members to share resources and so much more!
Also, please note that the deadline to renew your membership dues is quickly approaching (Feb 6th). We strongly encourage you to renew your dues before the deadline so yo don't miss out on the amazing plans ahead for AID!
Here is the link to pay your dues if you have not done so already. https://www.eventbrite.com/e/aid-2020-membership-dues-tickets-85295801037
Please send your questions to programs@allianceofinteriordesigners.org by Friday, January 29th.
See you then and come prepared to share!