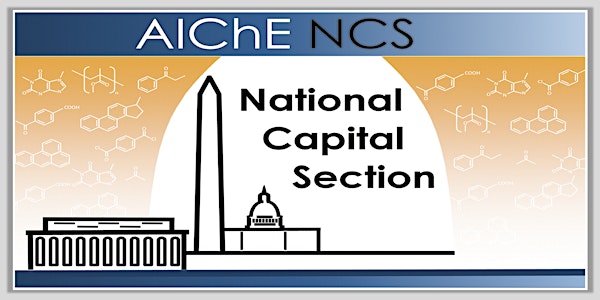 AIChE NCS Virtual Meeting | Innovations in Chemical Production at DARPA
AIChE-NCS discusses "Leveraging High-Risk Investments to Address Pandemic Challenges" with Dr. Anne Fischer, PhD
About this event
NCS Virtual Meeting: March 4th, 2021
Innovations in Chemical Production at DARPA:
Leveraging High-Risk Investments to Address Pandemic Challenges
The AIChE National Capital Section (NCS) is proud to host Dr. Anne Fischer, Ph.D. as a featured speaker for the NCS member virtual meeting on Thursday March 4th, 2021! Dr. Fischer will be speaking about the innovations in chemical production at DARPA to address challenges incurred from the pandemic.
Ever wondered how intricate, benchtop science becomes realized as the next leading-edge technology? Don't miss this presentation on leveraging high-risk investments from DARPA's very own Dr. Fischer! Dr. Fischer's biography and presentation abstract can be found below.
6:30 – NCS Announcements & Speaker Introduction
6:45 – Presentation by Speaker: Dr. Anne Fischer, Ph.D.
7:30 – Question & Answer Session
8:00 – Close
This virtual meeting will be held as a Zoom video/audio conference. Please register by March 3rd.
The session will be live 20 minutes before the meeting's start for attendees to test connectivity.
ABSTRACT:
Innovations in Chemical Production at DARPA: Leveraging High-Risk Investments to Address Pandemic Challenges
Since the start of the COVID-19 pandemic, the U.S. Defense Advanced Research Projects Agency (DARPA) has leveraged new technologies to find ways of detecting, preventing and treating the virus. Each of these approaches, however, relies on years of early-stage investment in chemistry, biology, computer science and engineering. This talk will cover one of those efforts, stemming from a longstanding effort by DARPA's Defense Sciences Office to modernize chemical production and discovery.
New hardware and software tools designed to automate and systematize chemical synthesis are now enabling on-demand, portable production of COVID-relevant medicines. Advances in experimental throughput, reproducibility, and scalability, combined new ways to ingest and analyze prior knowledge, are being applied to address the current pandemic as well as warfighter health, pharmaceutical safety, and supply chain security. The genesis and continued development of these technologies is emblematic of DARPA's high-risk, high-reward investment strategy to support national security.
Speaker Biography: Anne Fischer, Ph.D.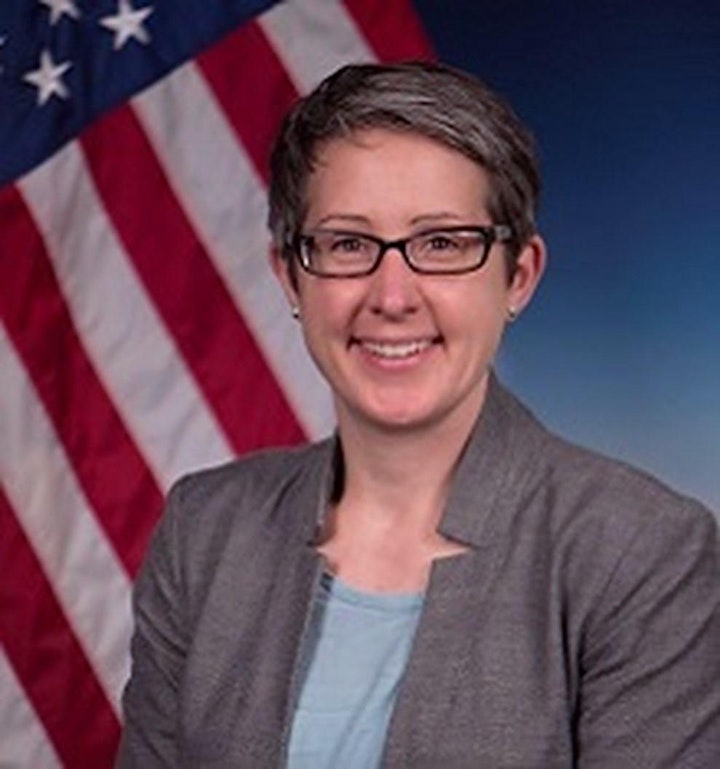 Dr. Anne Fischer joined DARPA as a program manager in the Defense Sciences Office (DSO) in January 2017. Trained as a chemist, Dr. Fischer is interested in pursuing creative applications of chemical approaches, methods, and tools to advance a wide range of technologies.
Prior to her appointment as program manager, Dr. Fischer served as a senior-level science adviser in DSO with the consulting firm Strategic Analysis, contributing to the development and implementation of programs across the office. Dr. Fischer also spent two years as an American Association for the Advancement of Science (AAAS) science and technology policy fellow at the National Science Foundation and completed a National Research Council postdoctoral research associateship at the U.S. Naval Research Laboratory.
EDUCATION:
Dr. Fischer graduated summa cum laude with a Bachelor of Arts degree in chemistry from The College of Wooster and completed her Doctor of Philosophy degree in chemistry at Michigan State University.