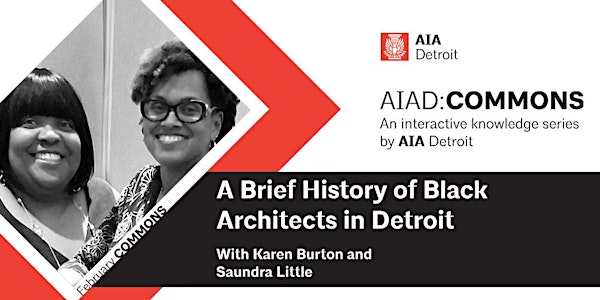 AIAD Monthly Program: A Brief History of Black Architects in Detroit with K...
Location
HopCat
4265 Woodward Avenue
Detroit, MI 48201
Description
AIA Detroit's February Monthly Program, hosted by the Committee on Diversity and Inclusion, will feature Karen A.D. Burton and Saundra Little presenting a history and exploration of the influence of African American Architects on the evolution of the built environment in Detroit.
According to the National Organization of Minority Architects, fewer than two percent of licensed architects in the United States are African American. Saundra Little, AIA and Karen Burton, Assoc. AIA, launched "Noir Design Parti," a Knight Arts Challenge-winning project that explores how black architects helped shape the physical identity and landscape of Detroit, a city of more than 80 percent African-American residents.