AIAA 2017 July Dinner Meeting - Planetary Defense from NEOs

Wednesday, July 12, 2017 from 5:30 PM to 8:30 PM (PDT)
Event Details

---
Planetary Defense from NEOs
- Advances, progresses, and updates
by Dr. Nahum Melamed, Aerospace Corp.
(In conjunction with the International Asteroid Day / Week)
---
AIAA LA-LV Section Dinner Meeting
Wednesday, July 12th, 2017
5:30 PM - 8:30 PM
Manhattan Beach Library
1320 Highland Avenue
Manhattan Beach, CA 90266
(South of 105 Hwy, West of 405 Hwy/Pacific Hwy)
                                5:30 pm - 6:20 pm Check-in, Networking, Reception
                                6:20 pm - 6:45 pm Dinner
                                6:45 pm - 6:50 pm Asteroid Day Class Briefing by Gary Moir
                                6:50 pm - 7:00 pm Introduction by Robert Friend 
                                7:00 pm - 8:30 pm Presentation and Q&A by Dr. Nahum Melamed
(RSVP Here - See Above)
***Ticket sales will end at 11:30 PM Sunday, July 9th, 2017***
REGISTRATION FEES
                                          $35.00 - Non-AIAA Member Regular Price
                                          $30.00 - AIAA Professional Member Price
                                          $25.00 - Student / Educator - Non-AIAA Member
                                          $20.00 - AIAA Student / Educator Member
                                            $5.00 - Presentation Only, No Meal
Free Parking
http://www.ci.manhattan-beach.ca.us/city-officials/finance/revenue-services/parking-services
Lot 8 - Free - 10 hour limit, Lots 5, 6, 14, & 15 - $.75 per hour - 2 hour limit
---
 Dinner with Choices of:
A) Choice of Sandwiches:
1) K-Town Brisket -
Bulgogi slow roasted brisket-asian slaw-spicy gochujang aioli on toasted sesame brioche bun
2) CA Girl -
roasted turkey, apple wood bacon, avocado, garlic aioli
3) Tree Hugger -
seasonal grilled vegetable, gouda-fresh spinach
or
B) Entrée Salads:
4) Grilled Chicken w/fresh strawberries,
candied pecans, red onion, feta cheese w/balsamic vinaigrette 
5) Roasted Salmon Salad w/mixed greens -
seasonal veggies, meyer lemon vinaigrette 
All choices include a dessert bar and seasonal fruit.
Bottled Water will be provided

The Speaker:
Dr. Nahum Melamed


Dr. Nahum Melamed is a project leader at The Aerospace Corporation since 2003. He received BS and MS in Aerospace Engineering from the Technion, Israel, and PhD in Aerospace Engineering from Georgia Tech. His expertise include Orbital Mechanics and Optimal Guidance. His key activities include Planetary Defense from Near Earth Objects, Space Debris Mitigation and Flight SW Validation.

He leads a collaboration with NASA's Jet Propulsion Laboratory (JPL) developing a physics based web NEO Deflection App, or NDA, to design NEO deflection missions and gain insights on the challenges involved. This  includes descriptions and tutorials that are necessary to interpret the data, supports planetary defense conferences, workshops and exercises, and is available online

http://neos.jpl.nasa.gov/nda/

. Dr. Melamed serves on planetary defense conferences and planetary defense exercises organizing committees, gives talks at these venues, and instructs a planetary defense class at Aerospace.
---
The Topic
Our planet is at risk of being struck by Near Earth Objects (NEOs) such as asteroids and comets. We need to find hazardous space objects and deflect them before they impact Earth and cause damages. It had happened in the past, and many NEOs frequently pass close to the Earth/Moon system today, some unnoticed. More and more of these objects are being discovered and monitored daily, dramatically updating our view of the solar systems in this regard thanks to the great efforts by planetary scientists, engineers, and supports from the society. It has been brought to attention for many years that effective asteroid deflection & planetary defense systems should be researched and prepared. The systems and the underline science & technology should be brought to a state of readiness associated with the risk. Society should also be prepared and readied for potential emergency due to an unmitigated impact to minimize the potential damage and ensure the maximum survival. 
The talk will introduce the NEO threat, covering past events, real-time close approaches and Earth impact risk, NEO discovery, tracking, and mitigation concepts. Recent advances, progresses, and updates in the related efforts, including the NEO Deflection App, and the May 15-19, 2017 IAA Planetary Defense Conference etc, will be discussed for this important subject, which not only has great impacts on the Aerospace communities, but also the survival, civilization, and continuation of Humanity. Please join us and bring your questions or suggestions to participate in this important and interesting event. We care for and support the Aerospace communities, and also the defense & survival of the Mankind, the Civilization, and the Earth & the Solar Systems. 
---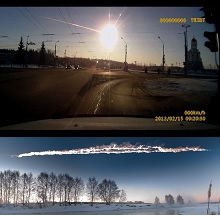 (Left: Arizona's Ancient Meteor Crater)
(Right: Meteorite Explosion in Chelyabinsk, Russia, 2013)
---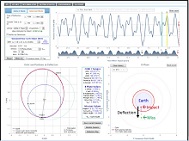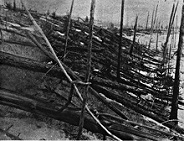 (Left:
A screenshot from the NEO Deflection App
)
(Right:
Meteoroid Explosion Site in Tunguska, Siberia, 1908
)
---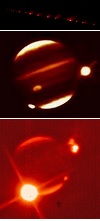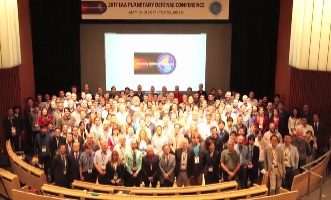 (Left:
Comet Shoemaker-Levy 9 Collision/Impact on Jupiter,1994
)
(Right:
2017 IAA Planetary Defense Conference, May 15-19, Tokyo, Japan
)
---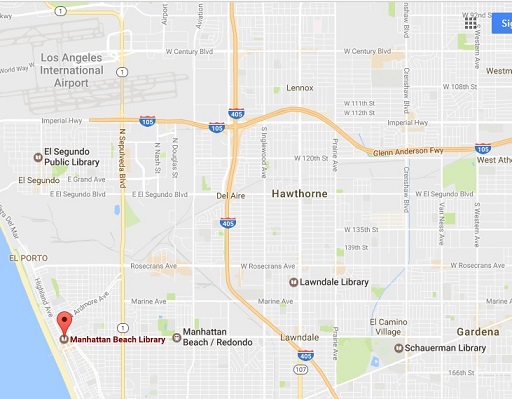 When & Where

Manhattan Beach Library
1320 Highland Avenue
Manhattan Beach, CA 90266


Wednesday, July 12, 2017 from 5:30 PM to 8:30 PM (PDT)
Add to my calendar
Organizer
AIAA Los Angeles-Las Vegas Section
The nonprofit American Institute of Aeronautics and Astronautics (AIAA) is the principal society and voice serving the aerospace profession.  AIAA's mission is to address the professional needs and interests of the past, current, and future aerospace workforce and to advance the state of aerospace science, engineering, technology, operations, and policy to benefit our global society.
AIAA 2017 July Dinner Meeting - Planetary Defense from NEOs