"AIAA 2016 Awards Dinner - Join us to congratulate our Award Winners

Thursday, May 19, 2016 from 5:30 PM to 10:30 PM (PDT)
Event Details
 Sponsored by 

                               Thursday, May 19 2016
 AIAA Los Angeles-Las Vegas Section 
Annual Awards Dinner
Technical Excellence Award
Will be Presented 
to
Technical Excellence Award
Dr. Christopher Thomas Russell
NASA's Dawn Mission
Christopher Thomas Russell -
(born in St. Albans, England) is head of the Space Physics Center at the Institute of Geophysics and Planetary Physics (IGPP) at UCLA,
 He has three grandchildren.
The Dawn Mission 
Dawn Just Wants To Make All The Other Probes Look Bad
Dawn was launched in 2007, and in 2011 and 2012 spent 14 months at Vesta. After Vesta, it reached Ceres in March 2015, and is still in orbit there. The mission was supposed to end, but according to a report at New Scientist, the team would like to extend that mission. 


Dawn is still is fully operational, and still has some xenon propellant remaining for its ion drive, so why not see what else can be achieved? There's only a small amount of propellant left, so there's only a limited selection of possible destinations for Dawn at this point. A journey to a far-flung destination is out of the question.


Chris Russell, of the University of California, Los Angeles, is the principal investigator for the Dawn mission. He told New Scientist, "As long as the mission extension has not been approved by NASA, I'm not going to tell you which asteroid we plan to visit," he says. "I hope a decision won't take months."

 "Mission 26: ET Comes Home." 
 The role of aerospace science in STEM learning.

by
KENNETH E. PHILLIPS, Ph.D.

CURATOR, AEROSPACE SCIENCE

CALIFORNIA SCIENCE CENTER
Dr. Kenneth E. Phillips has served as Curator for Aerospace Science at the California Science Center since 1990 and is responsible for creating the vision that shapes the exhibits and programs in aeronautics and space exploration.
He is also an Adjunct Professor of Physics and Astronomy in USC's Dornsife College of Letters, Arts and Sciences and teaches the Freshman Seminar course on the space shuttle and the public understanding of science.

His current project is Phase III of the Science Center's 25-year Master Plan featuring the Space Shuttle Endeavour within the new, Samuel Oschin Air and Space Center scheduled to open in 2018. Completed projects include the Samuel Oschin Space Shuttle Endeavour Pavilion that provides temporary housing for the shuttle; the Journey to Space traveling exhibition developed in partnership with the Science Museum of Minnesota; the experimental Sketch Foundation Air and Space Gallery; the Roy A. Anderson A-12 Blackbird Exhibit and Garden and several exhibits
addressing single topics that include Astrobiology, International Cooperation in Space, Mars Exploration Past, Present and Future and Lunar Exploration History.

Prior to joining the California Science Center Ken was a member of the Engineering and Applied Sciences Department at the RAND Corporation where he served for 14 years both in Washington, D.C. and Santa Monica, California. At RAND he conducted research on environmental science, energy policy and the military applications of aerospace technology.
Ken has served on the board of directors of several organizations involved in education and the arts including the national board of the United States Academic Decathlon; The Watts Towers Arts Center; Donna Sternberg and Dancers; and the Center for Advanced Learning charter school at the Bilal Islamic Center. He served as a volunteer classroom physics teacher for the Los
Angeles Council of Black Professional Engineers Saturday EXCELL Academy and currently teaches the "Living in Space" and "Working in Space" courses in the Hands-On Science Camp program at the California Science Center along with a 39-hour, inquiry-based course on space exploration for high school seniors from the New Village Girls' Academy. In addition to his involvement in education and the arts, Ken serves as a Corazon construction laborer building
houses in rural Mexico.
Ken received his B.S. degree in Physics from the North Carolina Agricultural and Technical State University, an M.S. in General Engineering from the University of Wisconsin and a Ph.D. in Environmental Engineering from The Johns Hopkins University.
Ken is married to Dr. Kathy Sanders-Phillips, who resides in Washington, D.C. and they have two daughters, two cats and a bulldog.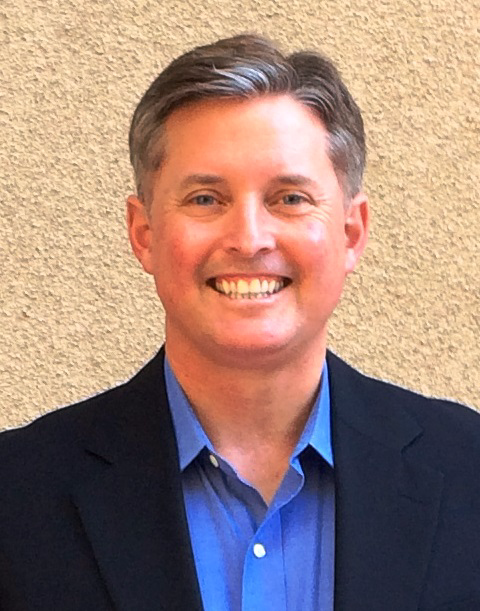 Lawrence M. "Lars" Hoffman 
Senior Director 
Government Sales Space Exploration Technologies   

Will show a short video of SpaceX highlights,
and will present the
Technical Excellence Award
to
Dr. Christopher Thomas Russell

Teacher's Awards 
Sponsored by
Presenting the Student Awards
will be
Astronauts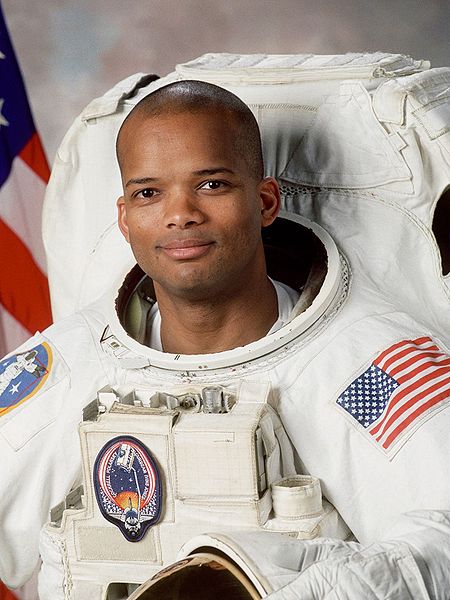 Dr. Sandra H. "Sandy" Magnus 
 and 
Robert L. Curbeam, Jr., (Captain, USN, Ret.)
Dr. Sandra H. "Sandy" Magnus 
The Executive Director of the American Institute of Aeronautics and Astronautics (AIAA), the world's largest technical society dedicated to the   global aerospace profession.
Born and raised in Belleville, Ill., Dr. Magnus attended the Missouri University  of Science and Technology, graduating in 1986 with a degree in physics and   in 1990 with a master's degree in electrical engineering. She received a Ph.D. from the School of Materials Science and Engineering at Georgia Tech in 1996.


Selected to the NASA Astronaut Corps in April, 1996, Dr. Magnus flew in   space on the STS- 112 shuttle mission in 2002, and on the final shuttle flight, STS-135, in 2011. In addition, she flew to the International Space Station on STS-126 in November 2008, served as flight engineer and science officer on Expedition 18, and returned home on STS-119 after four and a half months on board. Following her assignment on Station, she served at NASA Headquarters in the Exploration Systems Mission Directorate. Her last duty at NASA, after STS-135, was as the deputy chief of the Astronaut Office.

Robert L. Curbeam, Jr., (Captain, USN, Ret.)
Presently is the Deputy Vice President of Space Systems at Raytheon. 
Selected by NASA in December 1994, Curbeam reported to the Johnson Space Center in March 1995. After completing a year of training and evaluation, he was assigned to the Computer Support Branch in the Astronaut Office.
 Space Flight experience includes, STS-85 Discovery (August 7-19, 1997),  
STS-98 Atlantis (February 7-20, 2001), and STS-116 Discovery (December 9-22, 2006). On these three space flights, Curbeam logged over 901 hours in space, including 7 EVAs (space walks) totaling 45 hours and 34 minutes. 
Curbeam served as a spacecraft communicator (CAPCOM) responsible for relaying all voice communication between Mission Control and crews aboard the Space Shuttle and International Space Station, CAPCOM Branch Chief, and Payloads Group Lead, responsible for representing the crew office in the design, training and operation of on orbit experiments, and Safety Branch Chief for the astronaut office. During the spring of 2002, he served as Deputy Associate Administrator for Safety and Mission Assurance, at NASA Headquarters, Washington, D.C. He also served as Director of Safety, Reliability and Quality Assurance for the Constellation Program, and as Deputy Director of Flight Crew Operations. 
Featured Awards
Long-time AIAA members Recognition

Essay Contest Awards (Middle Schools)

James Wertz Scholarship Awards (High-Schools)

Palos Verdes High-School Science Fair Awards

Aerospace Technical Excellence Award
Event Program
5:30 PM  6:30 PM        Networking Reception with Cash Bar in Courtyard
                                     Award winning Science Fair Project will be on display
6:30 PM  7:15 PM        3-Course Meal
7:15 PM  8:30 PM        Awards 
and Presentations
8:30 PM  9:30 PM        Keynote Presentation by Dr. Kenneth Phillips and Q&A
9:30 PM 10:30 PM       Informal networking
Location
Renaissance Ballroom & Courtyard 
14400 Hindry Avenue
Hawthorne, California 90250
PH# 310-536-0400 FAX# 310-536-0809
Menu
Strawberry and Spinach Salad
Candied Pecans, Crumbled Gorgonzola Cheese,
Pomegranate Bleu Cheese Dressing
CHOICE OF ENTRÉE:
 ____Vegetarian Vegetable Wellington
 Grilled vegetables in light tomato sauce inside
_____ Seared Sea Bass, Cilantro Lime Sauce
Or
_____  Short Rib ala Genovese
Sea Bass and Short Rib Entrees Served With
Creamy Cheddar Au Gratin Potatoes
Our  Executive Chef's Selection Of
Seasonal Vegetables.
Rolls & Butter
****************************************
Chef's Selection Dessert Buffet
A  Beautiful Display Of
Decadent Cakes, Mini Pastries, Fruit, and Tarts
Coffee, Tea, Decaffeinated Coffee & Iced Tea
When & Where

The Ayers Hotel
14400 Hindry Avenue
Hawthorne,, CA 90025


Thursday, May 19, 2016 from 5:30 PM to 10:30 PM (PDT)
Add to my calendar
Organizer
The nonprofit American Institute of Aeronautics and Astronautics (AIAA) is the principal society and voice serving the aerospace profession.  AIAA's mission is to address the professional needs and interests of the past, current, and future aerospace workforce and to advance the state of aerospace science, engineering, technology, operations, and policy to benefit our global society.
"AIAA 2016 Awards Dinner - Join us to congratulate our Award Winners