Description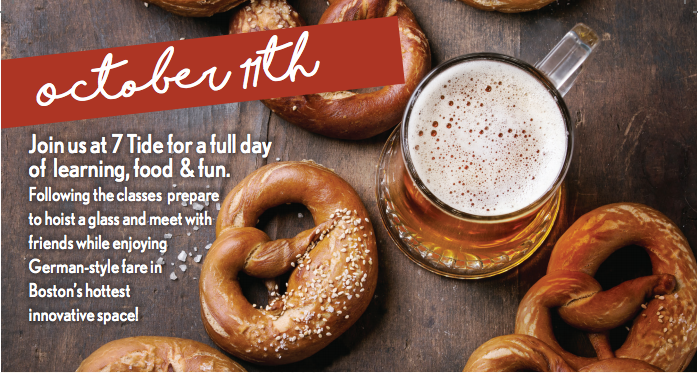 OKTOBERFEST-A DAY OF 4 CERTIFIED CEU CLASSES
We understand the importance of continuing education and staying up-to-date with technology and trends.
JOIN US!
Wednesday, October 11th
LOCATION
7 Tide Street Boston, MA
SCHEDULE
1:00 - 2:00pm
Marvin Windows and Doors: Fenestration in Contemporary Residential Applications
1 HSW-IDCEC Approved
This course presents information about windows and doors in contemporary designs characterized by large openings and envelope treatment that blurs the border between the interior and exterior. It will cover design considerations, performance standards and building methods related to the use of large expanses of glass.


2:15 - 3:15pm
Sub-Zero and Wolf: Specifying Luxury Kitchens in Small Spaces
1 HSW-IDCEC Approved
This course describes general design considerations for specifying smaller kitchens, discusses refrigeration and cooking appliances that make most sense in a smaller space, and then suggests how to spread kitchen functions beyond the kitchen and into the rest of the home.
This educational unit has been designed to educate architects, designers, contractors and installers about Specifying Luxury Kitchens in Small Spaces.
3:45 - 4:45pm
Marble and Granite Inc.: Design Basics for Sintered Compact Surfacing
1 HSW Approved

This course will give an overview of the different types of sintered compact surfaces, and the importance of their performance properties when selecting materials for various applications.
5:00 - 6:00pm
Kohler Kitchen and Bath: Custom Shower Solution for the Luxury Consumer
1 HSW-IDCEC Approved
This course provides inspiration to address the luxury homeowners who seek a custom, spa-like retreat that allows them to create a personalized, multi-sensory experience right in their own master bathroom.
6:00 - 8:00pm
Oktoberfest
Prepare to hoist a glass and meet with friends while enjoying German-style fare in Boston's hottest innovative space!
Parking:
Limited parking is available onsite on a first come, first served basis. Additional parking is located around the corner at the Marine Industrial Park Central Parking Garage, at 12 Drydock Ave.