Description
MARYLAND CRABS - BEER - BBQ
and
THE EASTPORT OYSTER BOYS!
Registration is now open for AIA Chesapeake Bay's Annual Crab Feast!
AIA Members, Allied Members and guests are welcome to attend an old-fashioned end-of-summer celebration of all things Chesapeake.
Menu:
Huge steamed crabs from Harris Crab House on Kent Island

Barbecue and sides from Red Hot & Blue

Fabulous desserts

Plenty of cold beer, wine and non-alcoholic beverages
Guests will enjoy dining on the waterfront deck of this historic museum, site of the last remaining oyster packing plant in the area, the McNasby Oyster Company. Tour the Museum and exhibition hall to learn about the area's maritime history, and earn 2.0 HSW/LU credits!
NEW THIS YEAR:
ENTERTAINMENT BY
THE EASTPORT OYSTER BOYS!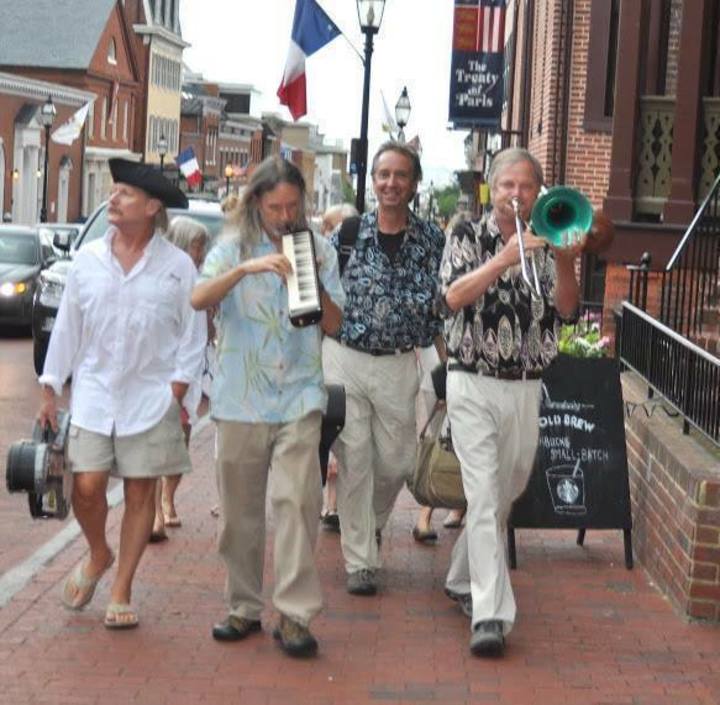 (Photo courtesy of Eastport Oyster Boys)
"A troupe of Chesapeake Bay Troubadours celebrating life here in the 'Land of Pleasant Living' and along the shores of the Chesapeake... through song and story, and mirth... the Eastport Oyster Boys have been acclaimed as the Musical Goodwill Ambassadors from the City of Annapolis, the Maritime Republic of Eastport, and the Chesapeake. "
A NIGHT NOT TO BE MISSED!
SPONSORSHIP OPPORTUNITIES:
AIA Chesapeake Bay currently has the following sponsorships available for the evening's festivities – if you are interested please contact Melinda Kay, Executive Director, at aiachesapeakebay@gmail.com, or call 410.268.3534. Thank you!
Eastport Oyster Boys Music Sponsor - $1,000 (one available). Includes two tickets.
Crab Sponsor - $1,000 (one available). Includes two tickets.
Beer and Wine Sponsor - $500 (three available). Includes one ticket.
Museum Sponsor - $400 (unlimited). Includes one ticket.
Buffet Sponsor - $250 (unlimited). Includes one ticket.
All sponsors will be acknowledged with signage at event, announcement in social media and all publicity prior to event, and will have an area available for optional table set-up and display at venue. Sponsors will be introduced during the evening and invited to give a brief overview of their firm's services or products.