Description
Join to:
Meet, network with and learn from experts in AI and Machine Learning

Ask the experts your questions
Step into the world of machine learning with General Assembly and Boston New Technology. At this event, learn how modern businesses are harnessing the power of data and machine learning to drive innovation.
Showcasing real-world use cases, you'll:
Learn what machine learning experts do and the types of problems they solve

Walk through the typical workflow and see how the pros solve business problems with powerful business predictions

Explore key tools and processes to use to analyze, visualize, and model data
Talk 1:

Streamlining Data Preparation for Machine Learning and visual use cases from CapeStart projects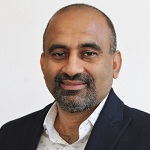 Presenter: Gaugarin Oliver - CEO & Founder, CapeStart
Gaugarin Oliver is a highly-accomplished Entrepreneur, CEO, Angel Investor and Mentor. He has launched and led sales for 4 startup companies and 2 new business initiatives, including founding and selling MyMediaInfo to Thomson Reuters. Gaugarin was a key player in a $390 million M&A transaction between two large corporations (NASDAQ and Thomson Reuters). His areas of expertise include natural language processing, speech recognition, marketing databases, business intelligence, wireless, call center and enterprise applications. He has experience doing business in the Asia-Pac, Latin America, European and North American markets.
Talk 2: Hitchhiker's Guide to AI: Our Journey Through Augmenting Human Expertise
This talk will highlight AI aspects that are frequently omitted from the design of AI systems - creativity, explainability, and augmentation.
Presenter: Snejana Shegheva, Data Scientist at Nara Logics
Snejana is a Data Scientist at Nara Logics, a Boston-area artificial intelligence company, developing neuroscience-inspired "synaptic intelligence" to automatically organize enterprise data for recommendations, attention, relevance, and decision support. Snejana is also a Data Science Mentor at Thinkful and researcher at GaTech on Cognitive AI. She started her journey into the world of AI from Number Theory which shares a common theme of searching for patterns. She launched into the Data Science field inspired by Andrew Ng's famous course in Machine Learning back when MOOC was in its infancy. She continues her academic path at Georgia Tech as an active member of the Design and Intelligence Lab where her research is focused on the cognitive intelligence of AI systems.
Talks 3-4: To be posted shortly!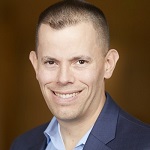 Chris Requena (moderator) - Lead Organizer, Boston New Technology and Business Development Rep, CapeStart
Chris is an app/software innovator, business grower, community builder and people connector. Since 2011, Chris has led the tech and startup group, Boston New Technology, growing it into one of the largest in the world. BNT startups get extensive publicity and support from the community at monthly events and via BNT's network. Chris works in business development for CapeStart, which offers the best value for enterprise-class software, app and web development services. Chris greatly enjoys collaborating with clients and users to design and build innovative solutions that solve problems. Chris also co-founded hubEngage, a platform for employee communication and engagement

Event Partners:

General Assembly is a pioneer in education and career transformation, specializing in today's most in-demand skills. The leading source for training, staffing, and career transitions, we foster a flourishing community of professionals pursuing careers they love. www.GeneralAssemb.ly / @GA_Boston
Boston New Technology is Supported by:

CapeStart - Enterprise-Class Software Development and Data Preparation Services. CapeStart offers the best value for robust software development services, as well as data preparation services, for machine learning and AI. Our 275+ experts in design, development, testing, DevOps and product support, have delivered and maintained over 125 projects for clients. We specialize in building scalable web and mobile applications, machine learning solutions, ecommerce websites, search engine optimization and online payments. CapeStart is offering $5,000 in free services to new clients! To learn more, contact CapeStart BDR, Chris Requena, at: Chris "at" CapeStart.com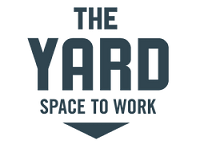 The Yard: Back Bay - Coworking, dedicated desks, and private offices in the Hancock. The Yard offers flexible, month-to-month memberships for entrepreneurs and creatives across Boston, NYC, Philadelphia, and DC. Members have access to high-tech conference rooms, lounges, monthly events and hundreds of business amenities. Sign up for a tour and get a FREE week trial here!

BooksTime: Hassle-Free Bookkeeping! BooksTime is a leading national bookkeeping service that solves a common problem: many entrepreneurs get bogged down in back-office tasks, so they don't have time to focus on growth. BooksTime clients get their own dedicated bookkeeper: a responsive and highly qualified expert who takes care of all monthly accounting & bookkeeping needs, using the latest automation tech to ensure accuracy. BooksTime offers specialized services for startups, e-commerce, and financial services companies. Contact us to schedule a free consultation at 888-90-BOOKS or contact@bookstime.com. Follow: @BooksTimeInc www.BooksTime.com

Ink'd Stores is a promotional marketing firm specializing in helping businesses of all sizes solve their marketing puzzles. Our service is one to one, which allows us to listen to your promotional needs and deliver solutions. More than having 'something to hand out', Ink'd Stores creates meaningful employee, customer and prospect engagement opportunities through deep industry knowledge and care. A few nice benefits include: No minimums on apparel and hats, On Site, 100% Self-Produced Production, Local to Boston, Ship Anywhere, Retail Storefront in Mansfield Crossing to see, feel and touch 7-days a week. Contact Jay Sapovits at jay "at" inkdstores.com or 774-266-2391 or visit us in person.
Agenda:
6:30 pm: Networking
7:00 pm: Welcome & Introductions
7:10 pm: AI Talks (4 expert speakers)
8:00 pm: Expert Panel - Ask your questions!
8:30 pm: Event Ends
Directions & Public Transportation:
General Assembly is 2 blocks from the MBTA Red line South Station at 125 Summer St, Boston, MA (at intersection with High St - map here). Show ID at the security desk and come to the 13th floor.
Parking:
There are parking meters along Atlantic Ave and other area streets, but we recommend parking at the Garage at Post Office Square ($9 after 4 pm) or LAZ Parking's 100 High St Garage ($11 after 5:30).
Upon Arrival:
Show photo identification at the security desk in the lobby and take an elevator to the 13th floor.
Attendance Terms:
BNT is dedicated to providing a harassment-free and inclusive event experience for all members/participants. To attend, event registrants agree to these Attendance Terms, which are summarized on the registration page for this event and in the confirmation email sent to registrants.
By registering for this event, you agree to share the information you submit with Boston New Technology and General Assembly, and to be contacted by these parties.