Description
AI has a track-record of improving the way we make decisions. So why not use it to decide which startups to invest in, and take advantage of all the startup data that's available? The AI Startup Battle (powered by Preseries and Telefonica Open Future) is a unique experience you don't want to miss, for 2 reasons:
You'll discover disruptive innovation from the best startups in Machine Learning and Artificial Intelligence
For the first time in history, the winner will be chosen by an impartial AI that questions startups on stage LIVE and evaluates their chances of success in real-time!
Register now! (Availability is limited. Registration to attend the Battle is free but mandatory.)
PAPIs '16
The AI Startup Battle is part of PAPIs '16, the 3rd International Conference on Predictive Applications and APIs. It is a community conference dedicated to real-world Machine Learning and intelligent applications. Leaders from around the world will fly to Boston to discuss new developments, opportunities and challenges in this space. The conference features tutorials and talks for all levels of experience, and networking events to help you connect with speakers, exhibitors, and other attendees.
Registration to PAPIs '16 is separate. Learn more at http://www.papis.io/2016
Want to compete in the Battle?
If your startup has AI at its core, the Battle is your chance to participate in a world premiere, get press coverage, pitch on stage, make connections at the conference and get unique exposure.
The five startups selected to present will get a free exhibitor package at PAPIs worth $4,000 each. The winner of the battle will be invited to Telefonica Open Future_'s acceleration program and will receive funding of up to $50,000. The winner will not only enjoy an incredible place to work but also access to mentors, business partners, a global network of talent as well as the opportunity to reach millions of Telefónica customers.
Applications close on September 29, 2016 at midnight (Eastern Time).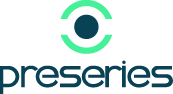 .