Location
PeopleSpace
1691 Kettering St
Irvine, CA 92614
Description
AI Speaker Series: PLEASE NOTE THIS IS ON TUESDAY.... NOT WEDNESDAY!!!!!!

Title: State Farm Kaggle Competition Walkthrough
Description:
An in-depth analysis of an entry for the Kaggle State Farm Distracted Driver competition using CNNs. The walkthrough will cover data preparation, data augumentation, running a CNN model, transfer learning from pre-trained Imagenet model, and submitting results.
Level: Beginner/Intermediate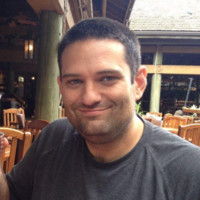 INSTRUCTOR:
Jay Mairs
Experienced software developer with a demonstrated history of working in the computer software industry. Skilled in Data Science, Python, Deep Learning, Mobile App Development, Java, and C++. Strong entrepreneurship professional with a Master's Degree in Physics from University of California, Los Angeles.

About PeopleSpace AI Speaker Series:
An expert from leading technology companies will speak about their learnings in the realm of AI & Machine Learning. Happening weekly in October 2019 at PeopleSpace