AI Series #3: Neural Networks & TensorFlow (Western Digital Sponsored)
Description
@AI Series 3: Neural Networks & TensorFlow
Speaker: Janet George, Fellow & Chief Data Scientist, Western Digital
Description:
Introduction to Neural Networks and TensorFlow
Benefits:

Learn about Machine Learning, Neural Networks, and TensorFlow
Target Audience:
Artificial Intelligence / Machine Learning Beginners, Executives
Agenda

7:00pm Registration
7:15pm Presentation
8:15pm Q&A
8:30pm End
@AI Series
Chinese Software Professional Association (CSPA) is organizing an @AI Series, where any beginner can study to become an AI engineer! Our event is sponsored by Western Digital in collaboration with leading speakers in the field to update you on the very latest. The goal of artificial intelligence (AI) is to tackle complex problems with mathematical tools. We will learn the foundational principles that drive applications and practices implementing AI systems.
Janet George
Fellow & Chief Data Scientist, Western Digital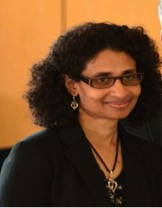 Bio:
Janet is currently Fellow and Chief Data Scientist at Western Digital where she is building global core competencies - shaping, driving and implementing the Big Data platform, products and technologies, using advanced analytics, machine learning and pattern recognition with semiconductor/Flash Memory manufacturing data from the ground up. Her industry experience, skill set and background are in Big Data Platform, Machine Learning, Distributed Computing, Compliers and Artificial Intelligence/Cognitive Computing.
Prior to Western Digital, Janet served as Managing Director Big Data/Chief Data Officer/Scientist (VP level) at Accenture Technology Labs, responsible for Big Data Platform, Machine Learning, Cognitive Computing and open-innovation. Before Accenture, she served as Head of Yahoo Labs/Research Engineering inventing Next Generation Platforms, Cloud Infrastructures and Machine Learning for Big Data and also at eBay and Apple Computer amongst others.
Janet holds a Bachelors and Advanced Master Degree with distinction in Computer Science, Mathematics, with a thesis focus on Artificial Intelligence and Machine learning.