Description
Event Title: Data Science Overview
Sponsored by: Intel
Hosted by: Chinese Software Professional Association (CSPA)
Speaker: Dave Nielsen, Evangelist at Intel
Location:
Intel SC9 Auditorium, 2250 Mission College Blvd, Santa Clara CA.
Parking Instruction:
Park in Garage B on the corner of Juliette Lane and Mission College Blvd. . Auditorium is adjacent to parking. Enter through glass door #2250 on 1st floor of SC9.
This Data Science Overview builds a basic fundamental understanding of Big Data problems.
Understanding of Big Data problems with easy to understand examples.
What is Hadoop Magic which makes it so unique and powerful.
Understanding the difference between Data science and data engineering.
Demystifying Hadoop like Cloudera, MapR and Hortonworks by learing each vendor
Target Audience

Big Data and Hadoop Enthusiast
Beginner to learn about Big Data
Artificial Intelligent Series
Chinese Software Professional Association (CSPA) is organizing Artificial Intelligence Series, where any beginner can study to become an AI engineer! Our series is sponsored by Intel and collaborating leading speakers in the field to update you on the latest knowledge. The goal of artificial intelligence (AI) is to tackle complex problems with mathematical tools. We will learn the foundational principles that drive applications and practices implementing AI systems.
Agenda
7:00pm Registration
7:15pm Presentation
8:15pm Q&A
8:30pm End
Dave Nielsen, Evangelist at Intel
@davenielsen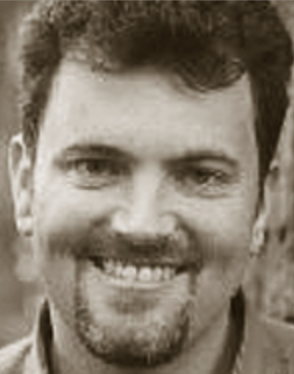 Dave Nielson is a Intel Evangelist in Big Data. Dave was also a Developer Advocate at Redis Labs. Prior to that, he was co-founder of CloudCamp, and principal consultant at Platform D. With over 12 years of developer marketing experience, Dave helped companies such as PayPal, Wetpaint, Nirvanix, Strikeiron create and run their own developer programs. Prior to Platform D, Dave was PayPal's first Technical Evangelist and went on to help grow the PayPal Developer Network to over 350,000 developers. Dave gained modest notoriety when he proposed to his wife in his book PayPal Hacks. Dave is also the co-creator of the CloudCamp, a grassroots community for sharing of information about Cloud Computing.
Areas of Expertise:
Cloud Computing
Web services
APIs
SaaS
SOA
Mashups
Online Payments
Community Outreach
consulting
speaking
training
writing