Description
Join us for an exciting AI unconference on Monday 22nd Oct from 7:30 pm to 10:00 pm at Explorium Hong Kong. We'll be inspiring entrepreneurs to redefine the future of AI applications in many ways through a friendly & open discussion.
You'll also get to hear from industry leader Carl Kwok, Chief Information Officer - Fung Retailing Group on 'Smart Retail enabled by Retail Technology'.
If you don't know much about AI, don't worry, we're bringing together great people to help you step it up. Whether you are a working corporate, building your own startup, a mechanic, a designer, coder or student, everyone can contribute in their own way.
Discover more about the Explorium HK and the upcoming Global Startup Weekend AI edition.
----
We believe in the power of the community so the unconference will bring together a few dozen participants representing a diverse group of startup, tech, education and innovation community across Hong Kong.
Some theme examples we'll be exploring are :
AI impact on future of humanity?

AI for good

Crazy AI
What you'll need
Zero prior knowledge or experience in AI or data science

Be willing participate to find relevant solutions to real problems

Openness and curiosity to discover new ideas
Agenda
7:00 pm - Networking
7:30 pm - Opening remarks by Explorium HK & Startup Weekend, Techstars
7:45 pm - Trend Presentation + Awesome Expert Speaker
8:00 pm - AI Ecosystem World cafe (open discussions to define challenges)
9:30 pm - Networking
10:00 pm - Time to go home and dream big!
Any questions, please email the team at felix.wong@startupweekend.org
About the expert speaker - Carl Kwok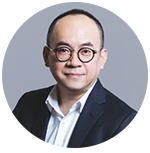 As the Chief Information Officer of Fung Retailing Group, Carl defines digital strategy and sets direction for Information Technology architecture and development in delivering seamless omnichannel business operation, impeccable customer retail experience and efficient working environment.
Carl joined the Fung Group in 2002 as Head of Information Technology of IDS Group, Hong Kong & China. In 2007, he was transferred and promoted to be the Director of Information Technology of Trinity Limited, a Hong Kong listed company focusing on high-end menswear. As the head of Trinity Limited's IT, he led the system implementation and business process improvement including the functions of Retail, Operation, Logistic and Merchandising & Sourcing.

In 2014, he was transferred to be the Director of Information Technology of Fung Retailing Group, the corporate office of all retailing business units under Fung Group, operating over 25 brands in 10 economies with over 2,700 stores and 17,700 employees. Carl led and drove the digital transformation of all retailing business units, that covers from internal operations to consumer engagement, omnichannel operation efficiency, use of digital technology and tools to understand, acquire and retain loyal customers.

Carl was appointed to be the Chief Information Officer of Fung Retailing Group in 2018, in charge of new retail business model, partnership, projects and experiments, and knowledge development with a focus on Artificial Intelligence and Retail Technology.
---
About Explorium Hong Kong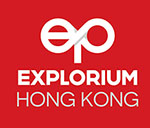 Explorium Hong Kong is an innovation hub with the purpose of learning, experimenting and scaling the ideas, opportunities and business models that will shape the future of supply chains. We focus on our area of expertise in global supply chain management of consumer products including retail, distribution, manufacturing, and logistics.
About Techstars Startup Weekend

Techstars Startup Weekends are 54-hour events designed to provide superior experiential education for technical and non-technical entrepreneurs.
In just 54 hours, participants will form teams, brainstorm, design a product, validate their business idea and pitch in front of experienced judges on Sunday evening. Throughout the weekend, there will be highs and lows, frustrations and moments of triumph, but some people will meet their co-founder at the event, and some teams will even move on to start a company after the event. Win or lose, we are certain that new lessons will be learnt, ideas will be tested, limits will be pushed and lives will be changed forever.
Startup Weekend has a strong brand in Hong Kong. Globally, it has touched more than 1140 cities and its alumni consists of more than 480,000 entrepreneurs in 10 years.
Global Startup Weekend is a once a year special edition of Techstars Startup Weekend where every events around the world for that weekend share one theme, and this year's theme is Artificial Intelligence (AI).
Global Startup Weekend AI is a global initiative to make this vertical event more diverse, inclusive, and impactful by removing barriers. Boosting and connecting communities everywhere to organize their own SWAI and empower their ecosystems to tackle problems using AI.
Over the same 2 weekends, over 15 cities will organise a SWAI in their local community. Everyone will be connected throughout the world, with Global Mentors, facilitators & organizers. For more event details, please visit Global Startup Weekend Artificial Intelligence HK.
Why artificial intelligence? And if we hustled and changed the codes together? It's time for AI now, but not many people know how to use it, let alone implement it in their products. We're bringing together great mentors to help you step it up. The world needs more vibrant deep tech startups. This can be done if we work together to build a more distributed global startup ecosystem, educated and prepared to tackle innovation's challenges.
---
Terms of Participation Agreement: It is our job to provide you with an incredible networking and learning opportunity. Our intention is that you meet some amazing people that you might actually start a company with, build relationships with coaches, and learn from your peers. The event is intended to be a collaborative forum for sharing, learning, building, and having fun. As such, by registering as a participant, you acknowledge that any ideas shared by you or anyone else over the course of the event are contributions to the overall experience and community. If you as a participant are worried about someone stealing your ideas, please reconsider your participation in the event itself or simply refrain from sharing specifics about your idea.
As a member of your startup community, you agree to to be inclusive of any and all people and their ideas. You agree to act professionally, treat everyone with respect, and treat the event facilities with proper care. You agree that you are responsible for any accidents or damages that you cause. You also agree to not hold Techstars Startup Weekend, your local volunteer team, or any of the event supporters liable for any loss, damage, injury, or any other unforeseeable incident.
By Participating at the event, you grant Techstars Startup Weekend permission to capture photo/video of the event. You can find the exact legal terms on our FAQ Page but to summarize, we want to share your success with the world.