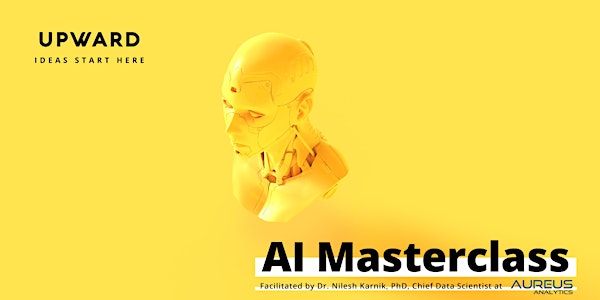 AI Masterclass: Practical Implementations of AI for Insurers
When and where
Location
Upward Hartford 20 Church Street Mezzanine Hartford, CT 06103
Description
Artificial intelligence applications are now commonplace in the insurance industry. However, many insurance executives are not 100% comfortable with implementing an AI-based solution within their organizations.


On Tuesday, September 17th, join Aureus Analytics for a Masterclass in which we will explore the applications of artificial intelligence for the non-technical business user. Upon laying the foundation, we will focus on examples of actual implementations of AI applications that are in production today, followed by best practices for developing and maintaining practical applications in the insurance industry.


This session will help participants better understand:
Examples of what artificial intelligence is and what it is not, including the history of AI development, from initial AI-based systems and the progression to present day
The breadth of AI applications at present: machine learning, language processing, voice analytics, computer vision, optimization, robotics, and games
"How" is it done: a deeper dive into the "how" part with a focus on learning systems, i.e. machine learning, neural networks, deep neural networks

Case studies of real implementations of AI applications of insurers using predictive models for customer retention and fraud detection
Practical considerations for building stable, maintainable AI applications


Who Should Attend?
Whether you view AI as a business advantage or a potential risk to your organization, this Masterclass is designed to help non-technical senior managers and executives gain a better understanding of how practical AI applications can be deployed in the different insurance organizations.
Typical attendees include:
Insurance executives seeking to better understand AI

LOB owners from Underwriting, Operations, Claims, Marketing

Customer Experience and Customer Service senior management

Service Center and Call Center senior managers and executives

Business users of predictive and sentiment analytics applications


Tickets include admission, food & beverages. Secure your seat today!
About the Facilitator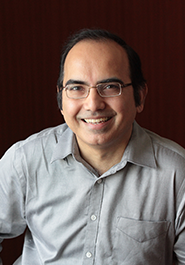 Dr. Nilesh Karnik is the Chief Data Scientist of Aureus Analytics. He is responsible for the development of algorithms and mathematical models that power the Aureus platform and products and help large organizations with advanced analytics solutions.
Nilesh holds a Ph.D. in Electrical Engineering from the University of Southern California. His Ph.D. dissertation made a substantial contribution to the theory of Type-2 Fuzzy Logic Systems, and his work is still widely referenced.
In 2015 Nilesh was recognized by Analytics India Magazine as one of the top 10 data scientists in India.