Description
'Artificial Intelligence' has become a buzzword, and has finally now made its way into healthcare. To answer the question: 'What is AI doing in Healthcare?', we turned to the start-up community and asked them that very question. We found the answer to be fairly broad: from secure data exchange, to working with insurers, to applying machine learning in medical imaging, population health, taking care of patients at home and even applications in medical billing. During this event, we will see demos of a wide range of AI applications in healthcare. We invited software as well as hardware-enabled "AI" start-ups to come and show us what they are up to!
Take a break from a long day at the JP Morgan conference: Come join us for casual discussion, meet up with fellow alums and their guests, tour each start-up's set-up, and ask as many questions as you like. Participate and engage, as MIT alums and their guests join us from across the globe! Join us on January 10th, 2018 to see what these latest start-ups are doing in this exciting area of Healthcare!
Your ticket also allows you access to the MIT AI Annual 2018 - on April 20th - 22nd and take a deep dive into how machine learning is shaping the future of industries and creating industries of the future. A consortium of forward-thinking executives, leading technologists, respected academics, innovators, and active investors will delve deeper to address the state of AI. We will explore gaps between business needs and technical capability, opportunities for applying new advances, and the longer term societal impacts of decisions made today. For more details visit the conference page at: mitai.eventbrite.com



PLATINUM SPONSORS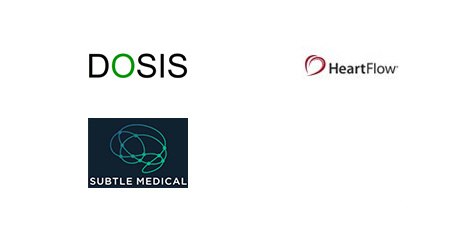 EXHIBITORS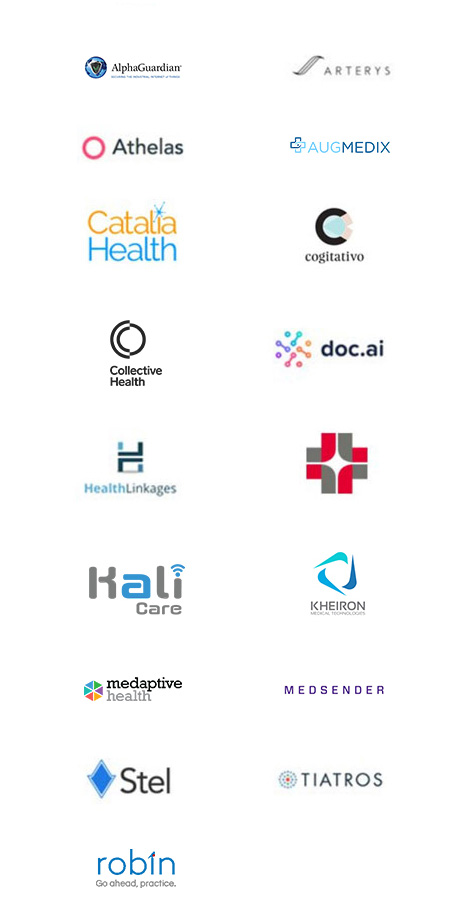 Event Details
AI in Healthcare: Is it here to stay? Who will benefit most? Are patients really ready to take the leap of faith and trust a machine? What about physicians and administrators? Who will ultimately benefit? What behaviors need to change to drive adoption of these technologies?

Hearing from entrepreneurs and professionals on what's next for AI in Healthcare.
---
Agenda
6:00 PM - 6:30 PM
Registration and Networking
6:30 PM - 8:30 PM
Start-up 'round tables'
Each -startup staffing a 'mini-booth.' Feel free to visit as many as you like and ask them whatever you like: what they do, why now, and how?
8:30 PM – 9:00 PM
Wrap-up and Networking
---
Event Partner

Who Should Come?
Anyone who is involved in machine learning & artificial intelligence as applied to healthcare is welcome. We especially expect to see researchers, engineers, entrepreneurs, and investors interested in using machine learning / AI to advance healthcare. Digital Health players are also encouraged to attend. This event is primarily intended for people with expertise in healthcare and AI and have a desire to help each other advance.

We'd like to welcome everyone, but we only have capacity for 125 people.
Our Partners & supporters