About this Event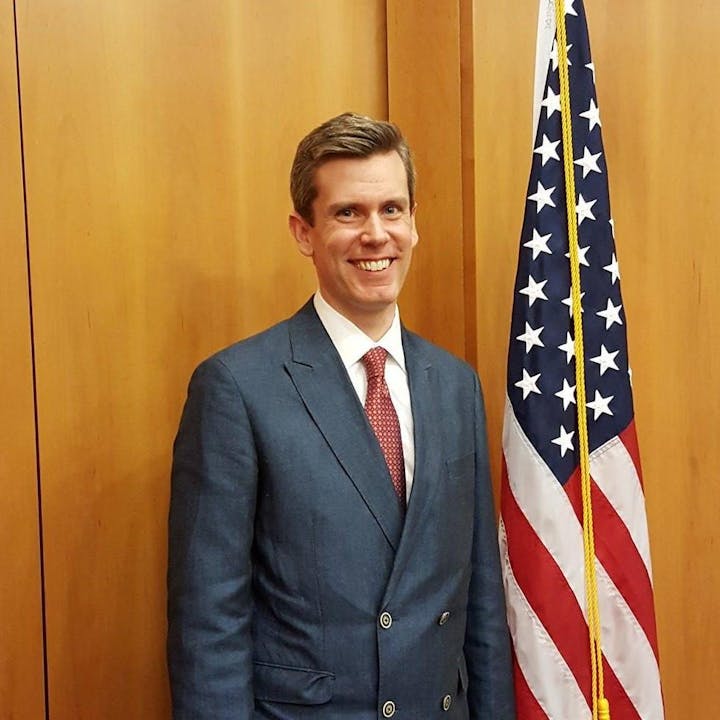 Special Speaker: Adam Murray, International Relations Officer, US Department of State
"Promoting the development of responsible AI internationally"
Adam Murray is a career U.S. diplomat in the Office of International Communications and Information Policy at the Department of State, where he covers digital economy policy and emerging technologies. He represents the United States at the Organization for Economic Cooperation and Development (OECD) Committee on Digital Economy Policy and the Asia Pacific Economic Cooperation (APEC) Telecommunications Working Group. Previously, he has worked at the U.S. Mission to the OECD, Embassy Rangoon, and Consulate General Hong Kong. Adam holds a Master's in Public Administration from the Harvard Kennedy School and a Bachelor of Science in Foreign Service from Georgetown University.
About AI in Government:
AI in Government is where those working in and with the government get together to network, discuss, and interact on topics relating to AI, machine learning, and cognitive technologies. Join us at this monthly event for high-quality content with compelling & informative speakers and opportunities to network and connect with fellow like-minded individuals. ​
FIND MORE AI in Government EVENTS AT AIinGovernment.com
Agenda:
6-6:30pm: Networking
6:30-7:30pm: Presentation
7:30-8pm: Wrap-up and networking
To learn more about AI in Government and see a list of upcoming events check out our website: https://www.aiingovernment.com. This event is free for all for all active military, federal employees, think tank, and media. Others can register for events for a nominal fee. If you're interested in helping financially support this event please email us at info@aiingovernment.com.
Supported by:
and Thank You to our venue host The George Washington University
Event Terms & Conditions
There are no refunds for no-shows or cancellations. All sales final. Private video or audio recording is prohibited without prior permission.