Description
AI, SW & HW for space and underwater robotics (panel discussion; Sept 20, Palo Alto). Among speakers:

Jon Goff (founder, Altius Space Machines -- space robotics);

Don Pickering (CEO, BluHaptics -- SW for haptic telerobots);

Nicolaus Radford (co-founder & CTO, Houston Mechatronics -- robotics for harsh environments);
Eric Allard (founder, All Effects Company -- remotely controlled robots for movies since 1982).

It's a follow-up event of the Robotics for space and underwater (July 26, Palo Alto) devoted to robotic manipulators.
Schedule (Thursday, September 20):
6:00-6:30 pm -- networking;
6:30-8:30 pm -- panel discussion;
8:30-9:00 pm -- networking.
Snacks and beverages served.

Location: Pillsbury Winthrop Shaw Pittman, 2550 Hanover st, Palo Alto, CA.

Audience: AI, SW, robotics, aerospace and marine companies, VCs, NASA, startups, press, anyone interested in space commercialization and to be involved in space and subsea exploration.
We recommend to register in advance. The previous event was sold out.
About speakers:

Jonathan Goff is a President/CEO of Altius Space Machines, a space robotics and satellite servicing startup based out in Broomfield, CO. Jonathan founded Altius in 2010, and has helped lead the development of a range of custom robotic systems and mechanisms for space applications, including a wide range of non-cooperative graspers, deployable capture manipulators, asteroid boulder grappling robots, gimbaled RCS thrusters, cryogenic refueling couplings, cooperative satellite grappling fixtures, and satellite modular plug-and-play interfaces. Jonathan is currently leading the development of Bulldog, a microsat-scale LEO satellite servicing vehicle that is designed to provide towing services for failed LEO constellation satellites, as well as repairs and upgrades to spacecraft in LEO and beyond. Jonathan is a long-time commercial space advocate, with several papers written related to orbital propellant depots, and other space technology topics. Jonathan is the proprietor of the Selenian Boondocks space technology and policy blog. Jonathan has a BS in Manufacturing Engineering and an MS is Mechanical Engineering from Brigham Young University. Last but not least, Jonathan is a husband and the father of four boys, and is fluent in Tagalog and is teaching himself Spanish.

Donald Pickering is CEO of Olis (formerly BluHaptics), a Seattle based software company focused on ocean and space telerobotics. Don has been a long time pioneer in software and applications and has launched and developed 5 companies over his 23 year career. His prior companies include Cosmix (sold to US Web), Altrec.com, Widemile (sold to Webtrends) and most recently OneOcean, a cloud technologies company focused on organizing and reselling ocean map data. Don has extensive experience in applications, analytics, geospatial and big data and unmanned systems.

Nicolaus Radford is currently both co-founder and CTO of Houston Mechatronics, a robotics and mechatronics startup, specializing in robotics, with a strong focus in the subsea domain, and founder and CEO of Jacobi Motors, a startup focusing on a revolutionary electric machine for the electric vehicles market. Prior to those two companies, he spent 14 years at NASA's Johnson Space Center in the Dexterous Robotics Laboratory. At the conclusion of his service to the government, he was the PI for the Valkyrie project, a bipedal humanoid robot developed for both disaster response as outlined in the DARPA Robotics Challenge and NASA's Mars exploration vision. He led the design and development of Valkyrie, a 44-degree of freedom bipedal humanoid robot. Former to that, he served as the Co-PI and Chief Engineer for Robonaut 2 (R2), a spaceflight humanoid robot, initially developed in partnership with General Motors as a prototype for advanced manufacturing processes requiring human level dexterity and coordination. He then led the efforts to redesign and qualify R2 for the International Space Station (ISS). He was also the PI for NASA in DARPA's advanced electric machine research for robotics using Variable Flux Memory Motors (VFMMs). He also led NASA's efforts in exoskeleton research for ISS crew exercise and mobility assistance and initially served as Co-PI for NASA on DARPA's Warrior Web program, which focused on wearable robotics for military applications. He has extensive experience leading multidisciplinary teams in challenging development timeline environments. During Mr. Radford's tenure at NASA, he was the recipient of numerous patents, design awards and commendations for his expertise and leadership that ultimately culminated in him receiving NASA's Outstanding Leadership Medal. He has been published on a multitude of topics relating to spaceflight robotics and is Part Editor for Springer's Humanoid Robotics Handbook.
Eric Allard is a founder & president of All Effects Company -- remotely controlled robots and special effects for movies since 1982. Based in Los Angeles.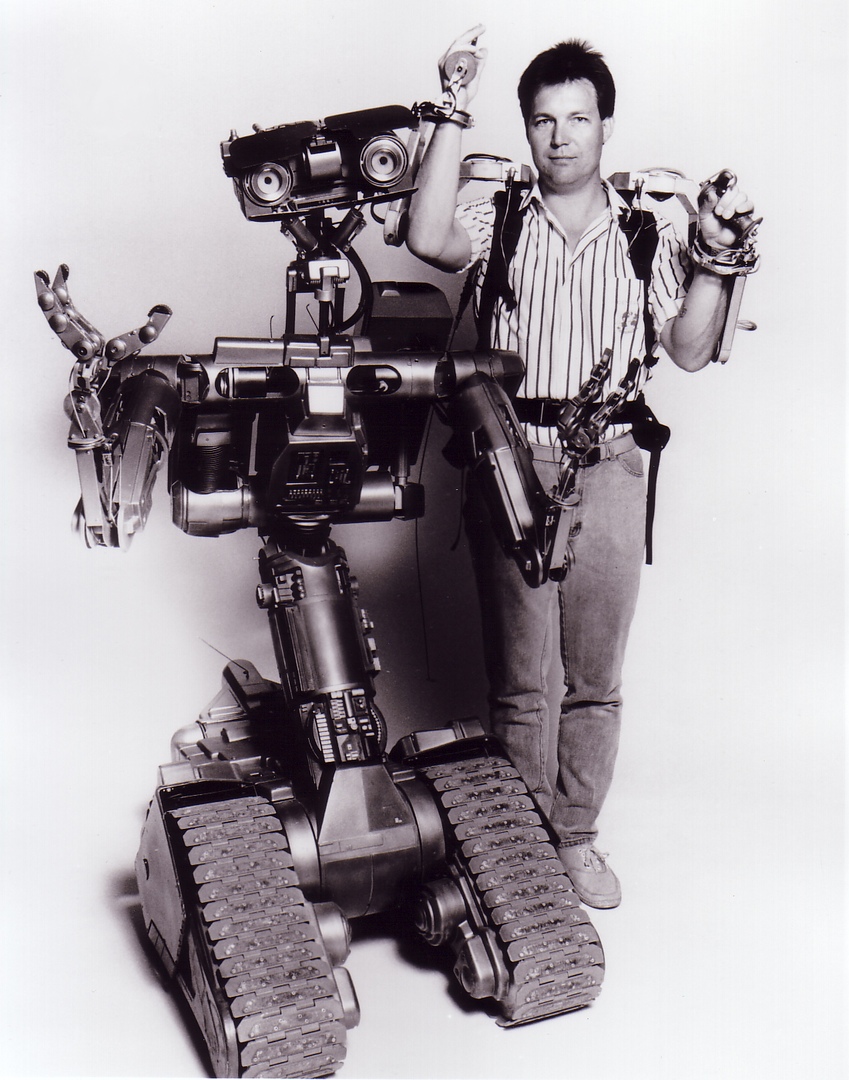 This is a Silicon Valley Space meetup event. Welcome to join the group to get updates on our future events.