AI For Good - Design Day

Saturday, May 25, 2019 from 9:00 AM to 6:00 PM (EDT)
Event Details
*************SOLD OUT****************
Brought to you by the AI For Good Summer Lab. In collaboration with IBM and TechAide.
Join us for a hands-on experience in design thinking to solve social challenges.
Design Thinking is a unique approach to problem finding and problem solving with a focus on human meaning and empathy. Design thinking crosses the traditional boundaries between public, for-profit, and nonprofit sectors. By working closely with end-users of technology, design thinking allows high-impact solutions to bubble up from below rather than being imposed from the top.
This one-day workshop will teach you how to apply Design Thinking to complex social problems such as finding ways to improve patient-centric healthcare systems and social assistance programs.
Subject Matter Experts will be onsite to provide context on problems related to healthcare, poverty, and social exclusion. As will mentors with backgrounds in design thinking, and also in developing AI solutions for healthcare and social good.
Agenda:
9:00 - 9:30 AM Registration
9:30 - 9:40 AM Intro to the Day
9:45 - 10:15 AM Team Formation
10:15 - 10:30 AM Intro to Problem Statements
10:30 - 12:30 PM Design Thinking Workshop with IBM - Part 1
!2:30 - 1:00 PM Lunch (provided)
12:30 - 1:00 PM Design Thinking Workshop with IBM - Part 2
1:00 - 3:00 PM Team work, solution preparation.
5:00 - 6:00 PM  Teams presentations
Speakers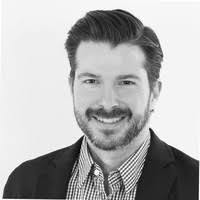 Vincent Thériault Vincent is Leading the IBMiX team for Quebec. IBM iX is helping organizations crafting and executing their digital strategy. In a context where solution adoption is a major competitive driver, Vincent and his team care about helping clients adopt a human-centric approach in designing, developing and operating digital experiences. Vincent holds an advisory and governance role in the execution of complex initiatives. He has over 18 years of experience working with sectors such as retail, financial services and manufacturing. He has a Master Sc. in Marketing from HEC Montréal where he also taught digital marketing.
Aimee Castro is a doctoral student in nursing at McGill University. Her research focuses on designing and developing technologies to support family caregivers – the people caring for their children, parents, and loved ones living with complex health conditions in the community. While her doctoral work focuses on app development to support caregivers, she has been working on a side project with McGill University's Building 21 exploring the intersection of artificial intelligence and nursing: what might AI developers might learn from nurses, what could nurses learn from AI developers, and how can the two disciplines collaborate together? Aimee has worked as a home health care provider and as an entrepreneur. She has a BSc degree in Pharmacology from McGill University, as well as a Master of Arts in Health and Aging from McMaster University.
Mentors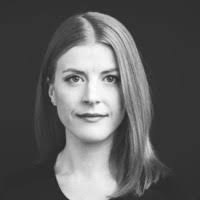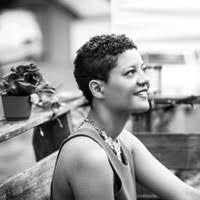 When & Where

Notman House
51 Sherbrooke St West
Montreal, Quebec H2X 1X2
Canada

Saturday, May 25, 2019 from 9:00 AM to 6:00 PM (EDT)
Add to my calendar
Organizer
https://www.aiforsocialgood.ca/