AI beyond the hype - What does it mean for Project Management Professional...
Description
This event is sponsored by pro-PMP

Everyone is talking about AI but few actually know how to use it in 2019, in real life.
Leaders and managers need to understand what is hidden behind the word "Artificial Intelligence " and how successful companies are already leveraging AI techniques to improve their processes. Based on use cases and hands-on experience, this presentation will focus on how AI can improve project management and how to manage an AI project.

Learning Objectives
This presentation will provide an overview of the AI wave and how it impacts today businesses. What challenges are facing project managers having to implement an AI solution into their organization? A specific focus will be given to data management and ethical considerations via real life examples. Then, the influence of AI on project management will be explored: how to integrate these tools in practice can improve project workflow.

About the Speaker

Gaetan Fron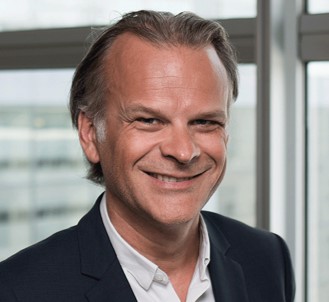 With a dual culture in business and technology, Gaetan Fron was co-founder of several startups in the field of distribution and protection of strategic business information. Those include DiliTrust, the French leader in the secured sharing of sensitive information, Companynews, a platform for the real-time distribution of financial information of listed companies, and PubliAtis, a content production platform for press publishers and communications departments of major groups. Gaetan has also held the positions of Marketing Director of the financial daily l'Agefi, Managing Director of Agefi Editions, and Content Manager at Dow Jones. In 2018, Gaetan created the demain.ai, a pure-player in AI consulting.
Gaetan Fron is a graduate of ESSCA (1994), ISO 27005 Risk Manager and former auditor of the "Institut des Hautes Etudes de Défense Nationale" (IHEDN).
Professional Development Units: 2
Leadership: 0.5
Strategic: 1
Technical: 0.5
Please be aware that at the event photos of the audience are made and published on the PMI Switzerland homepage as well as on Facebook. The event may also be live broadcasted over Facebook. With your attendance you accept these conditions.
Event fee discounts: If your are PMI-CH member, please log in with your PMI-CH member account at www.pmi-switzerland.ch and enter the event from there in order to benefit from the membership discount: https://pmi-switzerland.ch/pmi-switzerland.ch/index.php/internal-processes/705-eventbrite-faq
Cancellation policy: 100% refund is possible for a ticket if cancelled 5 days before the event.