AI (Artificial Intelligence) Startup Half Day Conference : Launching and Funding

Friday, March 10, 2017 from 1:00 PM to 7:30 PM (PST)
Event Details
This half day AI conference is  geared towards AI startup entrepreneurs and will provide content that is practical, actionable and relevant with regard to launching and funding an AI startup.
Please come with your questions, comments and scenarios.
There will be demo tables for AI startups and sponsor tables during the networking portions of the event.
If you are an AI startup and would like space on a demo table, send an email message to:
Put this in the subject header:
F 3/10 AI Startup Tabler
If you are a startup service provider and would like a sponsor table, send an email message to:
Put this in the subject header:
F  3/10  Sponsor Tabler
Agenda
12:30 pm to 1:00 pm  Check In, Networking, Refreshments
  1:00 pm to 1:05 pm   Welcome, Introduction
Session #1
1:05 pm  to 2:00 pm  The Hottest Trends in AI
  Dr.  David Yang, Angel Investor, Entrepreneur, Founder  of  ABBYY
   Fireside Chat with Bill Reichert, Managing Director, Garage Technology Ventures
Session #2 

 2:05 pm to 3:00 pm  AI and Cyber Security: Brave New World
  Rick Orlof, Former Director of Information Security, Apple
Fireside Chat with Roger Royse, Royse Law Firm
3:00 pm to 3:30 pm  Networking Break
Session #3
3:30 pm to 4:30  pm  How I raised $7 million for My AI Startup
,    Gary Fowler, CEO, Findo.com
    Fireside Chat with Bill Reichert, Garage Technology Ventures 

Session #4
4:35 pm to 5:30 pm   What VC's Look for in an AI Startup
                                       VC Panel:Moderated by Roger Royse,
                                       Royse Law Firm
                                       Panelists:
                                      Bill Reichert, Managing Director, Garage 
                                      Technology Ventures
                                       Nicholas Davidov, Co-founder, Gagarin Capital
                                       Ivy Nguyen, investor at NewGen Capital

5:35 pm to 7:00 pm   Networking Reception, Food
About the Speakers /Panelists: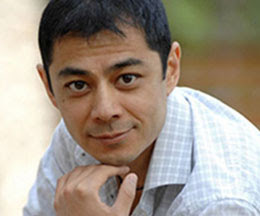 David Yang is an Armenian-born Russian founder, CEO of  ABBYY  an up and coming AI startup and an investor in AI startups.  David is a co-founder, entrepreneur and/or co-investor of a number of other projects in addition to ABBYY.
Among these are:
Development of Cybiko  – the first pocket communication computer for youngsters (sold in Russia United States  and Taiwan  between 1998–2003)
Participation in ATAPY Software company (http://www.atapy.com 2001)
Foundation and participation in iiko company, which develops a new-generation system of restaurants and hospitality services management (http://www.iiko.ru, 2005)
Participation in a number of creative projects, such as FAQ-Café studio (http://www.faqcafe.ru, 2004), restaurant, club, and gallery ArteFAQ (http://www.artefaq.ru, 2007); art-club "Squat" (http://www.SquatCafe.ru, 2009); club "The Sisters Grimm" (http://www.sgrimm.ru, 2009).
Participation in charity and educational projects, such as educational fund Ayb (http://www.ayb.am, 2005), Supervisory Council of the Moscow Institute of Physics and Technology, educational center Tumo (2006), etc.Founder of Findo (intelligent search)
David holds a, Ph.D. in Memeology, and received the  Laureate of Russian Government Award in Science and Technology 

https://www.youtube.com/watch?v=7h20SlrMHQM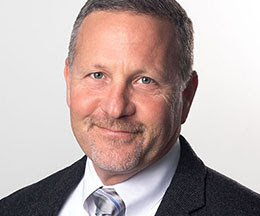 Rick Orloff brings more than 20 years of deep information security experience. Prior to joining Code42, Rick was vice president and chief information security officer at eBay, led and built a variety of global security programs at Apple (AAPL), and directed global security at Lam Research (LRCX). Rick is currently an active member of several advisory boards focused on new and emerging security technology companies. 

Throughout his career, Rick has driven meaningful and actionable results across a range of security areas, including global threat management, cyber intelligence, geospatial correlation of data and security operations centers.
Gary Fowler is an award winning senior level executive with 25+ years of success in global strategic innovation leadership, sales, marketing, operational and investment management. Gary is a recognized expert in entrepreneurship (including entrepreneurial education), lean startup methods, innovation management, and technology development.  Gary has been a consultant to numerous international companies and startups. 
Gary has had extensive experience with fundraising through a successful IPO (CKSW) and has held executive-level positions in top tier companies including ClickSoftware, Mirantis, Siemens, HP and others. Gary is  a serial entrepreneur and is the founder of Fowler International, Broadiant, and the co-founder of GVA LaunchGurus.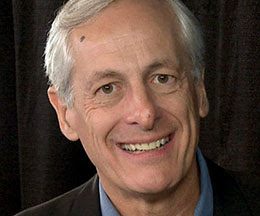 Bill Reichert is the managing director of  Garage Technology Ventures. Bill spent most of his early career as an entrepreneur and operating executive. Since joining Garage in 1998, Bill has focused on early-stage information technology and materials science companies.  Bill and Garage have helped many great companies get their start, including Pandora Media, LeftHand Networks, Kaboodle, and Tripwire.  
Bill has been a board director or board observer at CaseStack, WhiteHat Security, ClearFuels Technology, Simply Hired, MiaSole, D.light Design, ThermoCeramix, and VisaNow, among others. He is a co-founder of F50 and TimeJoy, and is an advisor to Playlist. Prior to Garage, Bill was a co-founder or senior executive in several venture-backed technology startups, including Trademark Software, The Learning Company, and Academic Systems. Earlier in his career, he worked at McKinsey & Company, Brown Brothers Harriman & Co., and the World Bank.
Bill earned a B.A. at Harvard College and an M.B.A. from Stanford University. He was a founding board member and served as chairman of the Churchill Club.  He is an adviser to the Women's Startup Lab, and is a member of the Council on Foreign Relations in New York.
Nicholas Davidoff, Gagarin Capital
Venture Capital enthusiast in love with AI technologies. Gagarin Capital was an early investor in Prisma and Masquerade.
Business development and corporate strategy executive. Private Equity investments manager with a vast experience of sourcing, structuring and adding value to deals. Strategy visionary with effective hands-off management approach in portfolio companies, enabling rapid capitalisation growth.
Over 9 years of creating and implementing strategies, M&A, internationalisation, business development and private equity investments experience.
Ivy Nguyen, investor at NewGen Capital
NewGen is an early stage VC firm backing technologies and innovative business models laying the groundwork for the next wave of innovation. Recent NewGen investments have spanned from Natural Language Understanding companies to a connected and improved breast pump. Prior to joining NewGen, Ivy ran a top cleantech accelerator dedicated to solving the world's water crisis. 

Roger Royse is the founder of Royse Law Firm, PC, a business and tax law firm with offices in Northern and Southern California (www.rroyselaw.com). Roger practices in the areas of corporate and securities law, domestic and international tax, mergers and acquisitions, and fund formation. His clients include international emerging and middle-market companies and high net worth individuals. Roger has represented companies in a variety of industries, including clean tech,  Internet, life sciences, entertainment and new media, sports, real estate, retail and mobile devices and applications. Practicing since 1984, Roger's background includes work with prominent San Francisco Bay area law firms as well as Milbank, Tweed, Hadley and McCloy in New York City. Roger is an adjunct professor at the Golden Gate University Law School Tax program (Corporate, International, Property Transactions) and is a frequent speaker, writer, radio guest, blogger and panelist for bar associations, CPA organizations, and business groups. Roger is a Northern California Super Lawyer, is AV Peer-Rated by Martindale Hubbell, and has a "Superb" rating from Avvo. 

Have questions about AI (Artificial Intelligence) Startup Half Day Conference : Launching and Funding?
Contact Kevin Santiago
When & Where

68 Willow Rd
68 Willow Road
Menlo Park, CA 94025


Friday, March 10, 2017 from 1:00 PM to 7:30 PM (PST)
Add to my calendar