AHS16 - Ancestral Health Symposium

Saturday, August 13, 2016 at 8:00 AM

-

Monday, August 15, 2016 at 5:00 PM (MDT)
Event Details
General registration for all three days is $289, and $209 for students.  
•  60+ speakers on diet, hormones, health, fitness and more! 
•  3 full days of education for $289 ($209 for students) 
•  Enjoy food, culture and outdoor fun in Boulder, CO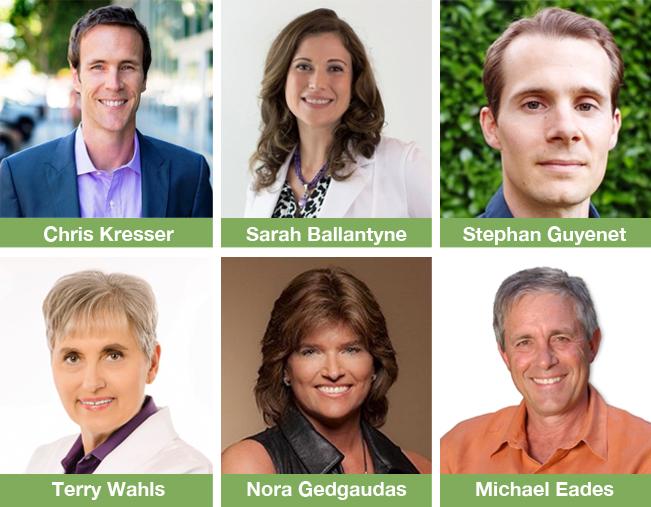 View our speakers and program HERE.  This year we've put together 60+ presenters to share the latest knowledge on diet, hormones, disease, fitness, supplements, lifestyle, gut health and much more. 
Boulder offers amazing outdoor opportunities, a vibrant food scene, plenty of cultural interest, and easy airport access from anywhere in the US. AHS16 in Boulder is bound to be the best AHS yet!
LOCATION 
AHS16 will be held at the the University of Colorado, Boulder in the University Memorial Center (UMC) on August 11-13 from 9 AM – 5 PM MT, each day.
You'll be able to pick up your badge at the UMC from 12-5 PM, Wednesday or beginning at 8 AM Thursday, Friday or Saturday. Registration may also be purchased at those times. 
ACCOMMODATIONS
August is tourist season in Boulder so book your room right away!
PARKING
CU Boulder's parking and transportation information can be found here; parkopedia's very helpful parking map is available here.
GETTING TO AND AROUND CAMPUS
TO DENVER: Fly into Denver International Aiport (DIA).  
TO BOULDER: From DIA you have several options for traveling to Boulder.
BUS: Take the AB train from Denver International (DIA) to Boulder. See map here.
Riders must have exact change. RTD buses pick‐up and drop‐off from Jeppesen Terminal Level 5, Island 5, outside doors 507‐511 (east side) and 506‐510 (west side).  Public bus service is provided by the Regional Transportation District (RTD).
You may find this CU Boulder campus map in PDF helpful. 
Visit this interactive google map to explore the area. 
VENDORS AND EXHIBITORS
Thank you for your interest in exhibiting at AHS16! We are grateful for your support of our mission to collaborate and create solutions to modern health problems using an evolutionary approach.
Click HERE for the Vendor and Exhibitor application. 
AHS will be held in the ballroom of the UMC (capacity 900 when seated theater-style).
The ballroom will be divided into three rooms (East, Central, West).  
Exhibits, book signings and poster sessions will be held in the middle room. 
The $1000 exhibit fee includes the following:
In an effort to keep registration fees as reasonable as possible (for attendees and exhibitors) and in order to reduce the environmental impact of the Symposium, we have chosen to forgo printed programs and gift bags.
Complete details, including insurance requirements, can be found in the AHS16 Vendor and Exhibitor Application, below. 


REFUNDS
Registration is non-refundable but is transferrable. To transfer a registration, simply update your order information with the new attendee's information. Please see this Eventbrite tutorial for instructions.
Food
Blooming Beets Kitchen is Boulder's own fully primal, grain-free restaurant! Fresh Thymes, Zeal, and Shine also offer easy to navigate menus. In nearby Denver, Mmm…Coffee serves up Paleo-friendly beverages and treats.
Play
Boulder is an active person's playground! Trails, boulders, and creeks invite outdoor adventures. Indoor options include CrossFit (CrossFit Sanitas is an easy walk from the University), rock climbing/bouldering, and Parkour.

More information
We'll be releasing more details regarding accommodations, travel arrangements, parking etc. as they become available. Please visit our website for information about the Ancestral Health Society's mission, past symposia, and former presentation topics. We're looking forward to seeing everyone in Boulder!

Connect with us!
Stay in the loop and get updates about AHS16 by following us on Facebook (here) and Twitter (here).
Rand T. Akasheh

University of Illinois at Chicago

MS, PhD cand.

Aaron Alexander

Align Therapy™

PT, LMT

Sarah Ballantyne

ThePaleoMom.com

PhD

Peter Ballerstedt




PhD

Derek Barber




CPT, CES, CA

Anthony Basile




MS

Todd Becker




MS, MS

Aaron Blaisdell

UCLA

Faculty

Kevin Boyd




DDS, MS

Dale Bredesen, MD

The Buck Institute for Research on Aging

President and CEO

Leandra Brettner




PhD cand.

Mark Burhenne

Askthedentist.com

Founder

Jennifer Calihan




MBA

Allyson Chrystal




OTD, OTR/L

Mark Cucuzzella




MD

Georges Dagher




BAH, CSCS, DC cand.

George Diggs




PhD

Michael Eades




MD

Georgia Ede




MD

Darryl Edwards




MSc

Tony Federico




BS, ACSM EP-C, CFL1

Frank Forencich

Exuberant Animal

CCO

Lynda Frassetto

UCSF

MD

Nora Gedgaudas




CNS, NTP, BCHN

Jeffry Gerber




MD

Tim Gerstmar




ND

Lynn Gillespie




Organic Farmer and Educator 29 years

Deborah Gordon




MD

Ben Greenfield

GreenfieldFitnessSystems.com

Author, Speaker, Human Performance Consultant

Steven Gundry

International Heart & Lung Institute

MD

Stephan Guyenet




PhD

Adele Hite




MPH, RD

Jake Jacobson




BBA, Certified Primal Expert

Chris Knobbe

Cure AMD LLC

MD

Chris Kresser




MS, LAc

Jonah Larkin




MS, LAc

Grace Liu




PharmD, AFMCP

Nick Mailer




BA

Kyle Mamounis




PhD

Christopher Masterjohn




PhD

Geoffrey Miller




PhD

Esther Nederhof




PhD

L. Amber O'Hearn




MS

David Palmer




BS. Applied Nutrition

Diana Rodgers

Sustainable Dish

RD

Guillermo Ruiz




BS

Michael Ruscio

DrRuscio.com

Owner

Grant Rutledge




MS

Megan Sanctuary

University of California, Davis

MS, PhD cand.

Jamie Scott




PGDipSportExMed, PGDipNutMed
When & Where

University of Colorado, Boulder
University Memorial Center
Boulder, CO


Saturday, August 13, 2016 at 8:00 AM

-

Monday, August 15, 2016 at 5:00 PM (MDT)
Add to my calendar
Organizer
Ancestral Health Society
The Ancestral Health Society (AHS) is organized for the purpose of fostering interdisciplinary collaboration and translational efforts between scientists, healthcare professionals, and laypersons who study and communicate about the human ecological niche and modern health from an evolutionary perspective to develop solutions to our health challenges. 
AHS16 - Ancestral Health Symposium