AHRC Heritage Priority Area Panel Discussion on Research, Policy and Future...
Description
This public panel discussion brings together academics, practitioners and policy makers from across the sector to discuss and debate the role of Heritage research in future policy and practice.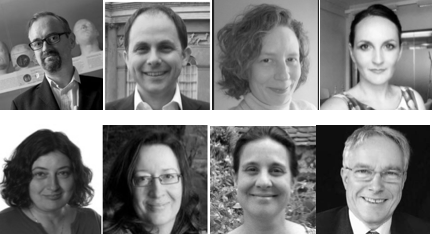 The panel will be chaired by AHRC Heritage Priority Area Leadership Fellow Professor Rodney Harrison and will include panelists:
Tim Boon, Head of Research and Public History, Science Museum
Ben Cowell, Director General, Historic Houses Association
Helen Graham, Research Fellow in Tangible and Intangible Heritage at the Centre for Critical Studies in Museums, Galleries and Heritage, University of Leeds
Lizzie Glithero-West, Chief Executive, The Heritage Alliance
Maja Maricevic, Head of Higher Education, British Library
Rhiannon Mason, Professor of Museums, Heritage and Cultural Studies and Head of School of Arts and Cultures, Newcastle University
Ingrid Samuel, Historic Environment Director, National Trust
Steve Trow, Director of Research, Historic England

The panel will be followed by a networking reception and is part of a series of events organised by the AHRC Heritage Priority Area which will take place at the British Academy from 4th-6th October. Each of these events is free but requires separate registration.
Further information about the other related events is available on our temporary website here https://ahrcheritage.wixsite.com/ahrcheritage.
Please also follow us on @AHRCHeritage for future updates.
Thank you!