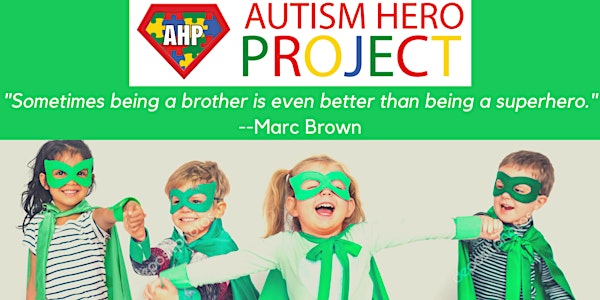 AHP Presents Siblings Workshop for Parents - Parenting the Other Child
Parenting a child with special needs comes with lots of demands and sometimes we forget their siblings also want to be seen and heard.
About this event
Siblings of people with intellectual disabilities suffer from significantly higher rates of anxiety, depression, and eating disorders than the general population when not provided with the right resources and support. Therefore, it is crucial that we learn about the resources and strategies to best support our siblings.
Our presenter is no other than Jessica Leving Siegel!
Jessica is the Founder/Executive Director of The Center for Siblings of People with Disabilities (www.siblingcenter.org), a nonprofit dedicated to supporting siblings of children with disabilities. She is also the author of Billy's Sister: Life when your sibling has a disability (Amazon.com), a children's book for kids ages 3+ based on her real-life experience growing up with a brother who has autism and epilepsy, and host of The Special Siblings Podcast. For more information, visit www.siblingcenter.org.