Description
Join us on an early morning walk through the Delhi neighborhood led by Strong Towns Founder and President, Charles "Chuck" Marohn. Throughout the tour, Chuck will touch on hot-button topics such as housing, transportation, and the importance of multi-level collaboration in helping solve the issues we face today.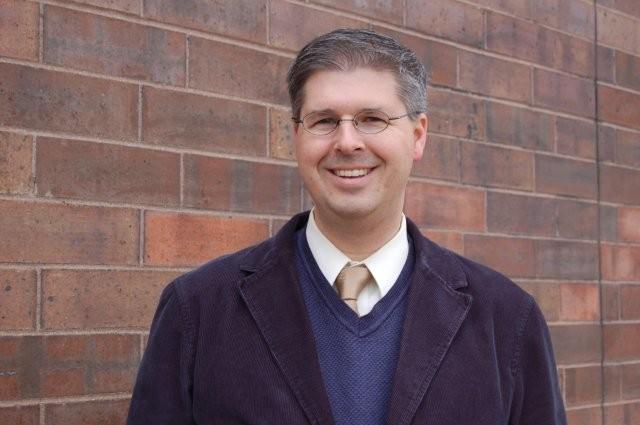 Charles Marohn - known as "Chuck" to friends and colleagues - is a Professional Engineer (PE) licensed in the State of Minnesota and a member of the American Institute of Certified Planners (AICP). He is the Founder and President of Strong Towns. Marohn has a Bachelor's degree in Civil Engineering from the University of Minnesota's Institute of Technology and a Masters in Urban and Regional Planning from the University of Minnesota's Humphrey Institute.
---
Orange County is in a housing crisis and Santa Ana sits squarely at the center of it all. With an estimated population of over 330,000, Santa Ana does not currently possess the housing infrastructure to adequately serve its expanding population. The housing shortage is only heightened by the economic realities for the city's residents. The cost of living has greatly outpaced wages and salaries, further limiting options and forcing residents to get creative with their housing situations. What were once single family dwellings are now being utilized by more than one family, pushing the average household up to 4.4 people -- the highest in Orange County.
This combination of population and housing density often has unseen or unacknowledged consequences in other areas as well, particularly transportation. More people equates to more users of the city's transportation infrastructure. There are more drivers, more pedestrians, and more cyclists, but not more space. The competition for shared space has resulted in numerous injuries and fatalities as a result of vehicle-bicycle and vehicle-pedestrian collisions (now called vehicular violence). Santa Ana averages over 300 reported incidences of vehicular violence every year, of which an average of 8 are fatal. In recent years, the City has taken measures to decrease these statistics by prioritizing pedestrian and cyclist safety. The Safe Mobility Santa Ana plan was adopted by the City Council on November 15, 2016, and is evidence of the City's committment to safety and equitable access.
Safe Mobility Santa Ana is based on the nationwide Vision Zero Network model and joins other US cities, like Los Angeles, Seattle, Chicago, Boston, and New York City, in the effort to eliminate pedestrian and cyclist injuries due to vehicular violence. The Vision Zero approach emphasizes lowering speed limits, redesigning streets to include more pedestrian and cyclist-friendly infrastructure, producing effective educational/behavioral campaigns, and integrating data-driven traffic monitoring to reduce incidents of vehicular violence.
These issues are not exclusive to Santa Ana. As the populations of neighboring cities in the heart of Orange County continue to increase as well, more and more pressure is placed on the outdated, and often inadequate, housing and transportation infrastructures.
Cities across the County are facing these realities head-on and are taking steps towards improving the situation. Despite their efforts, city staff and officials struggle to make improvements without sending waves through the community. This disconnect often stems from miscommunication, or the complete lack of communication alltogether, between the cities and the community. Engaging stakeholders at both the municipal and community levels in a collaborative effort has proven effective at alleviating tensions as well as producing mutually beneficial results.
Sign up now to reserve your spot on the community tour and to learn more about the Strong Towns approach to community development!