Description
Purchase tickets to the 2019 PMG-North Bay "Ahead of the Curve" Marketing Conference on Thursday, April 25.
New Format & New Perspectives
This year's conference is packed with unique experiences and actionable inspirations you can't wait to take back to the office.
The full-day includes:
Pre-Conference Check-In & Coffee

A Day of Fun & Inspiration

Not-to-be-missed Speakers

Hands-on Exercises

Lunch Provided

Post-Conference Happy Hour (ON LOCATION!)
Drum-Roll Please...
Announcing PMG-North Bay's 2019 Conference Agenda:
Morning Keynote
Speaker: Brian J. Weller
Title: Legendary Service: The New World of Sales and Marketing

What constitutes exceptional customer service? As marketers, whether we know it or not, this is the foundation of what we do. Join Brian for a highly interactive and revelatory presentation as he offers our guests insights and action tips based in cognitive science to create the new world of sales and marketing for themselves and their organizations.

Brian will talk of legends, quests and the hero's journey. He'll touch on the origins and craft of human storytelling, the result of our hard work as marketers. He'll take you beyond the box to understand mindsets and the beginner's' mind, ultimately instilling in you the art and science of becoming a legendary service professional.

Lecture
Speaker: Hoby Wedler
Title: Sensing Your Audience: The Power of Creating and Marketing Through the Senses
Marketing, brand development and being creative are challenging processes requiring a great deal of innovation and research. In this engaging presentation, learn how Senspoint's co-founders Dr. Hoby Wedler and Justin Vallandingham lead creative marketing and brand development efforts using all five senses as their lens (everything falls into place when you learn Hoby has been completely blind since birth!).

At the core of Senspoint's philosophy is a value of listening to everyone they work with to truly find out what they need. They believe that marketing is all about research. They care deeply about designing to include everyone (inclusive design) and being universally accessible.

During the presentation, you'll enjoy a one-of-a-kind blindfolded tasting experience and scratch the surface of what it's like to remove eyesight from the equation. Discover how valuable our senses are when creating and marketing in a new and refreshing manner.

Lecture & Workshop
Instructors: Laurel Gregory & Natalia Jaramillo
Title: Rediscovering Intuition

Intuition is the ability to understand something immediately, without the need for conscious reasoning. Call it instinct, a hunch or just a gut feeling. As consumers, we make choices based on a combination of that deep sense of affirmation and what we know to be factual. As marketers, data drives nearly all of the choices. What if that formula we've been taught isn't the only way to the holy grail of successful marketing?

This workshop will review what you already know about marketing and turn it on its head by tapping first into your intuition. We'll guide you through a series of exercises to help you learn more about your brand from a consumer standpoint, and establish pathways to better connect you to your customers, your product, your team and yourself.

Afternoon Keynote
Speaker: Tom Mitchell, Ph.D
Title: Viva La Passion

The most powerful asset you can bring to the work you do isn't your depth of experience, or your practical skills; it's your passion. Building alignment between who you are as an individual and what you do as a professional is essential for bringing out the best of what you have to offer.

In this talk, Tom will inspire you, challenge you and ignite your passion for the work that you do. Come learn the tools that the masters use to stoke their fires, get all the way out of the box and shoot for the moon.
Not yet a PMG Member? Click HERE to join now for FREE educational programs & mixers. Plus, get discounts on our annual conference tickets, access to a members-only Facebook group and more!
Thank You to our Sponsors
PMG Legacy Sponsor North Bay Business Journal.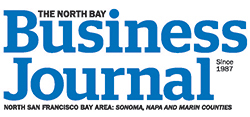 Annual Sponsors Amaturo Sonoma Media Group & Sonoma Media Investments LLC