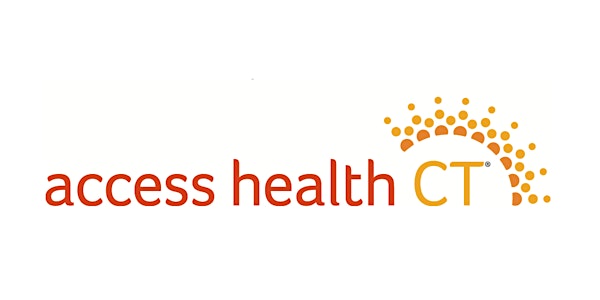 AHCT Enrollment Fair
When and where
Location
Multiple Dates and Locations - See Event Description
Description
Have questions or need help signing up for healthcare coverage?
We're here to help.
All help is free. Certified Brokers and Access Health CT staff will answer your questions and help you sign up for quality, affordable healthcare coverage.
Don't delay - the Open Enrollment period ends on January 15.
Registration is encouraged, but not required.
For a full list of in-person help, visit Learn.AccessHealthCT.com/Locations/
Saturday, 1/12
East Hartford Community Cultural Center
50 Chapman Pl
East Hartford, CT 06108
10:00 AM- 2:00 PM
There is parking in front of the entrance to the Community Cultural Center, and parking in a lot across the street.
Use this code for 20% off Lyft: AHFAIR112
Tuesday, 1/15
St. Vincent Medical Center
Cancer Center— 4th floor conference room
2800 Main Street
Bridgeport, CT 06606
4:30 PM- 8:30 PM
Parking in the main garage/lot and stop by the security desk on your way in for a parking voucher.
Use this code for 20% off Lyft: AHFAIR115
Have the following information for yourself and anyone in your household applying for coverage:
Dates of Birth

Social Security numbers

Visa, green card or immigration documents

Most recent W2 and/or Form 1040, Form 1099

Paystubs, Profit & Loss statements or other employment information

Current insurance coverage