Description
Aha! That's How You Network with Nathan Gold
Have you ever wondered how the most successful people network and inspire new connections with ease?
When you first meet someone and they ask you what you do or what your company does, do you have a powerful, persuasive, or memorable answer? If you are job hunting and you are asked what you are looking for, are you prepared with a compelling response?

In one single sentence, can you generate curiosity, interest, or intrigue instead of delivering an elevator pitch or a boring monolog?

Who should attend? Entrepreneurs, business people, and job seekers.

This workshop is one of the first and only safe places for you to learn how to create an Aha moment with everyone you meet. Whether you have an introverted or extroverted personality, you will learn and engage with practical, useful, and proven techniques to instantly be more effective when networking in any situation.

Networking is an art and a soft skill you can improve. It requires experimentation and practice to be effective, and this workshop will give you only "solid nourishment" and no "empty calories". In other words, this workshop will be worth your commitment. Promise.

This workshop will help you:

-Get in the right "networking" frame of mind
-Walk into any room with people you do not know without hesitation
-Approach anyone with confidence and poise
-Increase your likeability factor overnight
-Graciously move on to the next person you want to meet
-Capture the attention of your listener with one sentence or question
-Easily break into a group
-Elegantly break away from one or more people
-Be prepared with thought provoking questions
-Quickly find something in common with anyone anywhere
-Generate curiosity, interest, and intrigue for what you do or what you want to do
-Immediately add value to the conversation
-Remember names more easily
-Prevent the bone-crushing handshake
-Follow-up

If you want to learn how to quickly generate instant curiosity about your business and ideas from anyone you meet for the first time, this is the workshop for you.

By attending, you will actually design and test your own business or personal Handshake Intro that will get people responding to you with something like, "How do you do that?" or "Wow! That's interesting. Tell me more!"

Nathan Gold, from The Demo Coach, will mentor you with his first-hand experience of working with over 250,000 people, preparing them for TED and TEDx talks, TechCrunch Disrupt, Wall Street Journal, investor pitches, customer presentations, keynotes, executive briefings, and many other high-stakes venues.
SCHEDULE:
12:30pm: Registration
12:45pm Session Begins
2:00pm Session ends
This session is part of an all day lab at the Center. If you would like to learn more and sign up to the other sections, see below.
9:30am 11:00am Story GOLD: Captivate Your Audience Into Action
2:30pm - 4:00pm Baking in Your Brand: Creating your Brands Narrative, Identity, & POV
OUR SPEAKER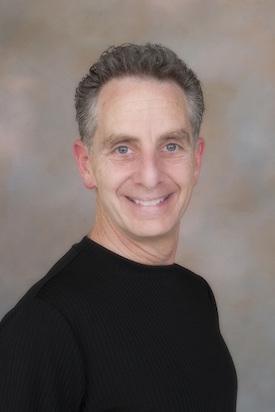 Nathan Gold
Nathan Gold, also known as The Demo Coach, hails from the San Francisco where he spends his days coaching people around the world on how to prepare for high-stakes presentations through workshops, keynotes, live streaming and 1:1 sessions both in person and online. Gold has personally delivered over 15,000 presentations and 12,000+ hours of professional coaching and training. He has worked with all types of companies on designing, scripting and delivering more compelling and memorable presentations. He is an Industry Fellow at the UC Berkeley Center for Entrepreneurship & Technology, a guest lecturer and pitch coach at Wharton Entrepreneurship, is featured on Kauffman Founders School and he is a published author.