Description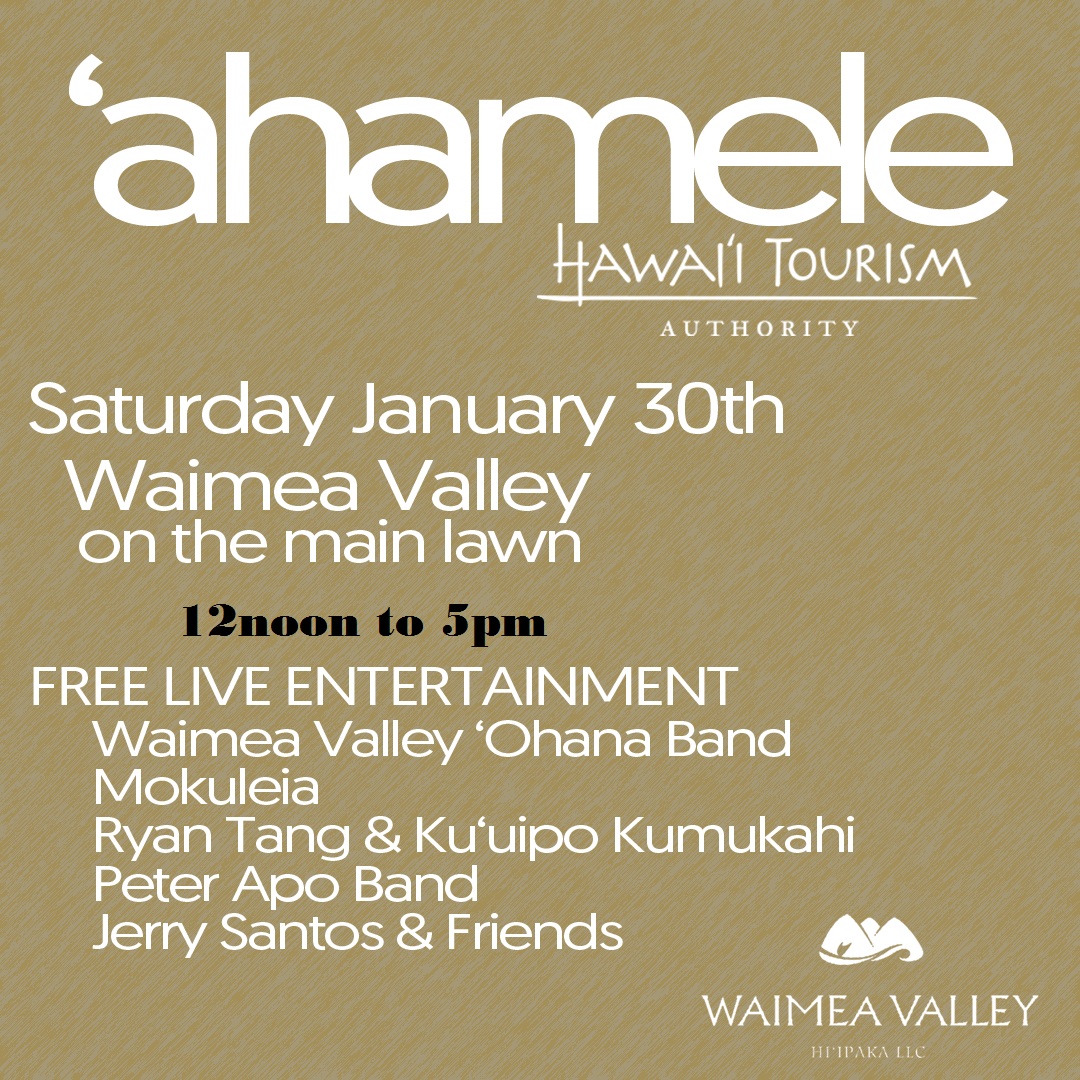 - Jerry Santos & Friends
- Waimea Valley Ohana Band
- Ryan Tang & Kuʻuipo Kumukahi
- Mokuleia
- Peter Apo Band

When: January 30th 12-5 pm
Where: Waimea Valley
Cost: FREE
Waimea Valley is a rich and culturally significant wahi pana (storied place) with more than 700 years of Hawaiian history.
Hi`ipaka LLC manages Waimea Valley with a mission to preserve and perpetuate the human cultural and natural resources through stewardship for future generations. Hi`ipaka's work includes educating all who visit the Valley about the history of this special place as well as Hawaiian culture.

Music and dance is an important part of Hawaiian culture and over the past three years the Waimea Valley Summer Concert Series has provided enjoyment and pleasure for many people. The series includes concerts in the months of June, July and August and was established to help our local community members and visitors to reconnect with the Valley to enjoy its many treasures as well as supporting the up and coming musicians in the community. Check out www.waimeavalley.net for additional information.

Location: Waimea Valley
59-864 Kamehameha Hwy, Haleiwa, HI 96712
(808) 638-7766
www.waimeavalley.net

___________________________________________________