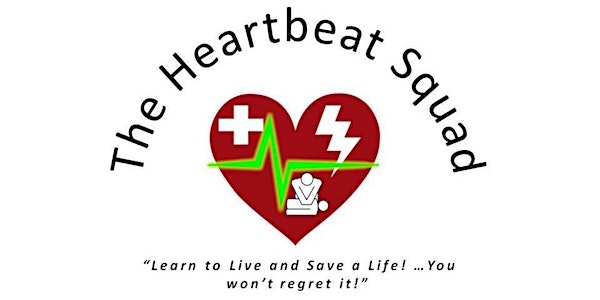 AHA Heartsaver - First Aid/CPR/AED (Fri, August 12, 2022)
This class in August will book up quickly, sign up today! Next Class Date: Friday, September 23, 2022 Link is below to sign up!
By The Heartbeat Squad - CPR and First Aid Training Done Right!
Date and time
Starts on Friday, August 12, 2022 · 5pm PDT
Location
The Heartbeat Squad 320 South Thomas St. Pomona, CA 91766
About this event
Additional Class Added: Friday, September 23, 2022 @5pm
Register at: https://theheartbeatsquadfirstaidcprSeptember23.eventbrite.com
***Course is being taught in full compliance with COVID-19 local and state regulations***
It is our pleasure to announce our next AHA CPR/First Aid Class! We are excited to see you on Friday, August 12, 2022 at 5:00pm. This is an American Heart Association Heartsaver CPR, First Aid and AED class for all three areas: Adult, Child and Infant.
Upon successful completion of course, participants will then receive an E-Card certification valid for 2 years given directly by e-card method from the American Heart Association; valid up until August 2024. Given the new stipulations by the American Heart Association in regards to format of certification cards, these cards will be provided electronically. The Instructor will be the one in charge to test students and will give instructions on how to access their ecard after successfully completing course. Students can expect to receive their e-card within 10 business days.
Please note, as of July 2019, the AHA will not issue any more printed cards, they will all be emailed to students and each student will receive a e-certification card upon successful completion of course. On the day of the class we will notify students on instructions of how to Print their eCards.
HOW TO REGISTER FOR CLASS, BOOKS AND PRICING:
We are excited to announce that thanks to a continued partnership, (H&M - Business Solutions) the cost of class for both PUSD and Non-PUSD Employees is $70. These prices will remain in effect up thru August 2022. In order to register for the class a $25 deposit is required.  This can be paid on this website (Eventbrite).  For example after registering and paying the $25.00, the remaining balance of $45.00 will be paid on the date of class to the Instructor. Cash is accepted, but Credit Cards are accepted and preferred. (There is a small fee if paid with a credit card, approximately $1.36 extra, therefore cash is recommended). We are no longer accepting checks, payments are only accepted with credit cards or cash. 
Every student is required to bring their own book to class or purchase one with the instructor!!! This is not optional, it comes from the American Heart Association!
Please ensure you have the correct book as students will not be allowed to take course unless they have a copy of the book with them. (Please reference the image below to ensure that your book is the correct version: AHA Heartsaver Student Workbook - 2020 Edition ).  (Scroll down to see image of Correct Workbook).
The rules on each student having a book come directly from the American Heart Association, we simply abide by them. Should you have any questions in regards to the book please feel free to call us, we will gladly help you locate the correct version. These can be bought online (eBay, Amazon), or in certain book stores. The Instructor will also have copies of the books available for sale ($5 a book) the day of class.
DAY OF CLASS AND WHAT TO EXPECT
Our class on Friday, August 12, 2022 will begin promptly at 5:00pm and will run for approximately 3 hours. We cannot stress enough the importance of being there on time, it makes everything flow smoother. Please wear comfortable clothing as there is plenty of hands on experience and throughout the course we do a lot of moving around!
Here is the exact address for location of class:
320 South Thomas St. Pomona, CA 91766
Class Time Begins at 5:00 pm - Ends approximately at 8:00 pm.
Just as an FYI - Doors will open at 4:45pm
Please feel free to call me at (909)450-7634 should you have any further questions. If you do plan to attend our scheduled class, please send me an email with your best contact number, just so we can begin to get an idea on who will be signing up for the class. Feel free to invite anyone that may want to join the class. 
Thanks again for reaching out to us, we look forward to working with you soon!
Have an EXCELLENT day!
The Heartbeat Squad
FAQs 
What can I expect in class with the current worldwide Pandemic/Covid19 situation?
Every student and Instructor is required to wear a mask at all times. Face Coverings must be kept on at all times.
Class sizes are reduced; as well as each mannequin is sanitized and cleaned between use.
VERY IMPORTANT: To reduce risk of catching or spreading illness, please stay home if you feel sick, have a cough or fever.
Temperature checks are conducted at door before entering facility.
We have implemented a seating system to ensure adequate space and social distancing is respected between all attendees and instructors.
Are there ID or minimum age requirements to enter the event?
Minimum Age in attending and getting certified is 16 years of age. 
What are my transportation/parking options for getting to and from the event?
Public parking is available on the street. Please make sure to look at traffic/parking signs before leaving your car stationed.
What can I bring into the event?
We recommend a sweater as it can at times get chilly, a water bottle, comfortable clothes to do some exercises and an open mind for learning! Please do not forget your mask!
How can I contact the organizer with any questions?
Please call us at (909)450-7634 
Email us at: TheHeartbeatSquad.CPR@gmail.com
What's the refund policy?
We have a strict "No Refund" policy. Once you are registered and have paid your seat deposit you are locked in to attend. Given the extreme limitations in sizing of classes, we ask that you please show up to class and be on time. No refunds will be given under any circumstances. Please only sign up if you intend to attend the class.
Is my registration fee or ticket transferrable?
Registration fees are non-transferrable. They must match person attending class. The only exception is for those who purchase more than one ticket, the person who purchased tickets must be present the day of class. He/She may bring anyone else along for those secondary tickets.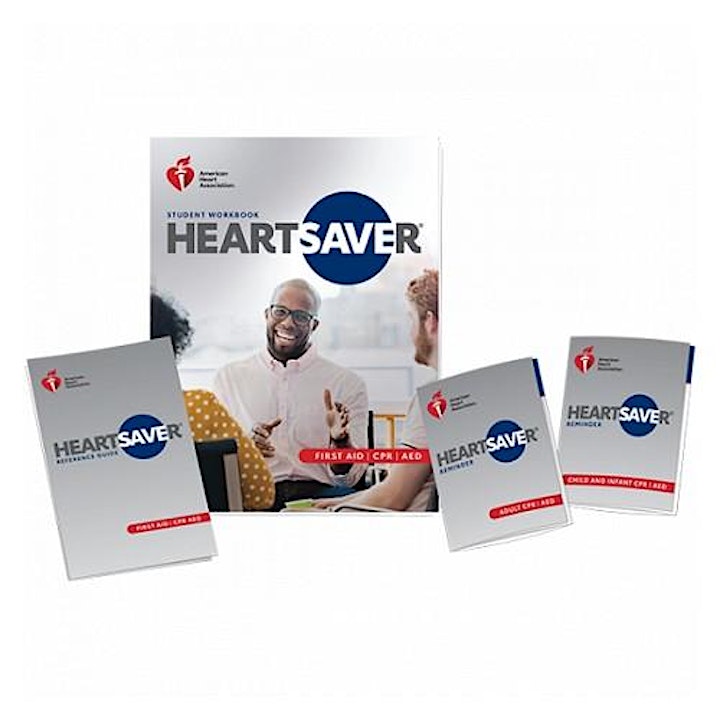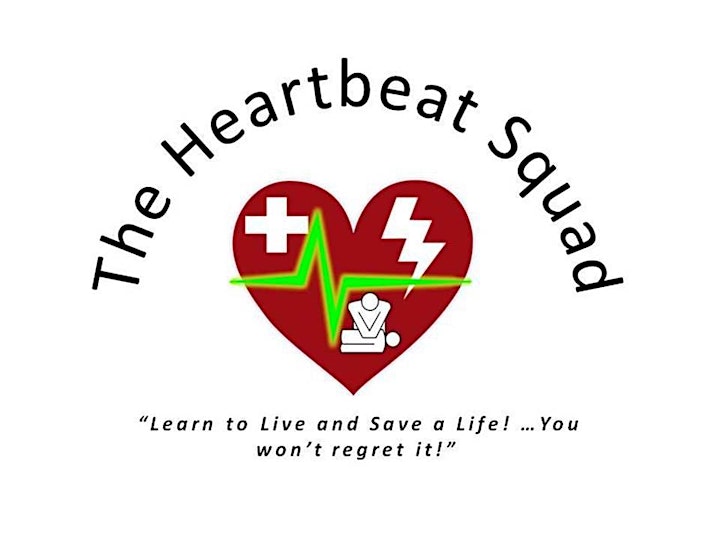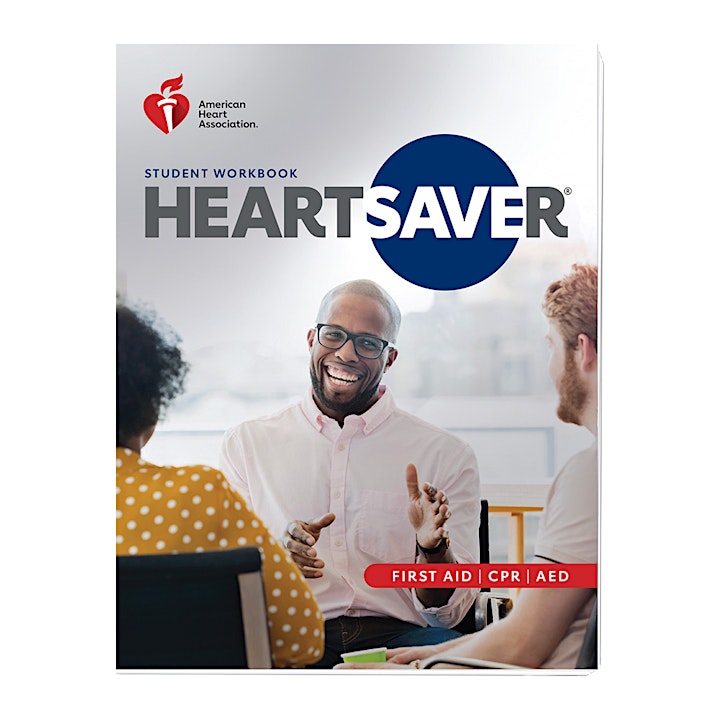 About the organizer
We are Pomona Unified School District Employees looking to make a difference in peoples lives!
Currenty we teach American Heart Association - Heartsaver and BLS Courses.
Call us today if you have any questions, we'd love to provide as many answers needed! (909)450-7634
Sign up for one of our classes today and "learn to save a life, you wont regret it!
The Heartbeat Squad