Description
Featuring Top Producing Gold Broker, Mr. C. Anthony Parker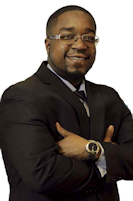 Learn how you can join our new lifestyle club. Receive wholesale prices on travel, home and health essentials, reward credits on purchases and referral commissions when sharing the opportunity with others!
Also, be the one of the first people in your community to learn about our solar energy program and our atmospheric water generator! It's absolutely amazing!

Registration 9:30am
Presentation 10:00am
Training 11:00am-:00pm

Partners $20 | Guests FREE
Business Casual
Hosted by the Dallas Leadership Team. For more info, contact Dr. Malaika Thomas at 773-984-9835.