Description
This event is to raise money for 'Eyes For The World' charity and showcase opportunities and facilities of the South Essex College for Further and Higher Education.
This event will be live streamed from The South Essex College to Agora clubs worldwide. There will be a live audience on the night so we encourage you to come and join us.
You can expect to see a fine array of ladies clothes, crafts available to purchase on the night and afterwards online. You will also see dancers, list to live music and Christmas carols. You can join the event by purchasing a ticket for £10 which will include a hot drink and warm refreshments.
This great Christmas event will celebrate the wonderful diversity of our planet and the impact we can create when we unite for a common purpose.
---
Eyes for the World (EFTW)
Everybody, all over the world, has the right to good eyesight.
EFTW is a project which works with Agora Club countries where they have a real need for glasses in the less privileged areas. It provides a screening program for large numbers of children, to identify those in need of spectacles. The EFTW eye specialist works with a local eye specialist who can assist where other eye problems are identified but cannot be helped by EFTW glasses.
The EFTW glasses are self-adjustable spectacles which allow users to alter the power of the lenses in order to correct their own eyesight. A small pump system fills the membrane between the double lenses of the spectacles with silicone, thus obtaining the desired correction.
The glasses are for young people between the age of 8 and 18. Each pair of glasses cost 20€, which allows the children to participate more fully in their school work and move around their environment safely, hence has a huge impact on their progress, achievements and confidence.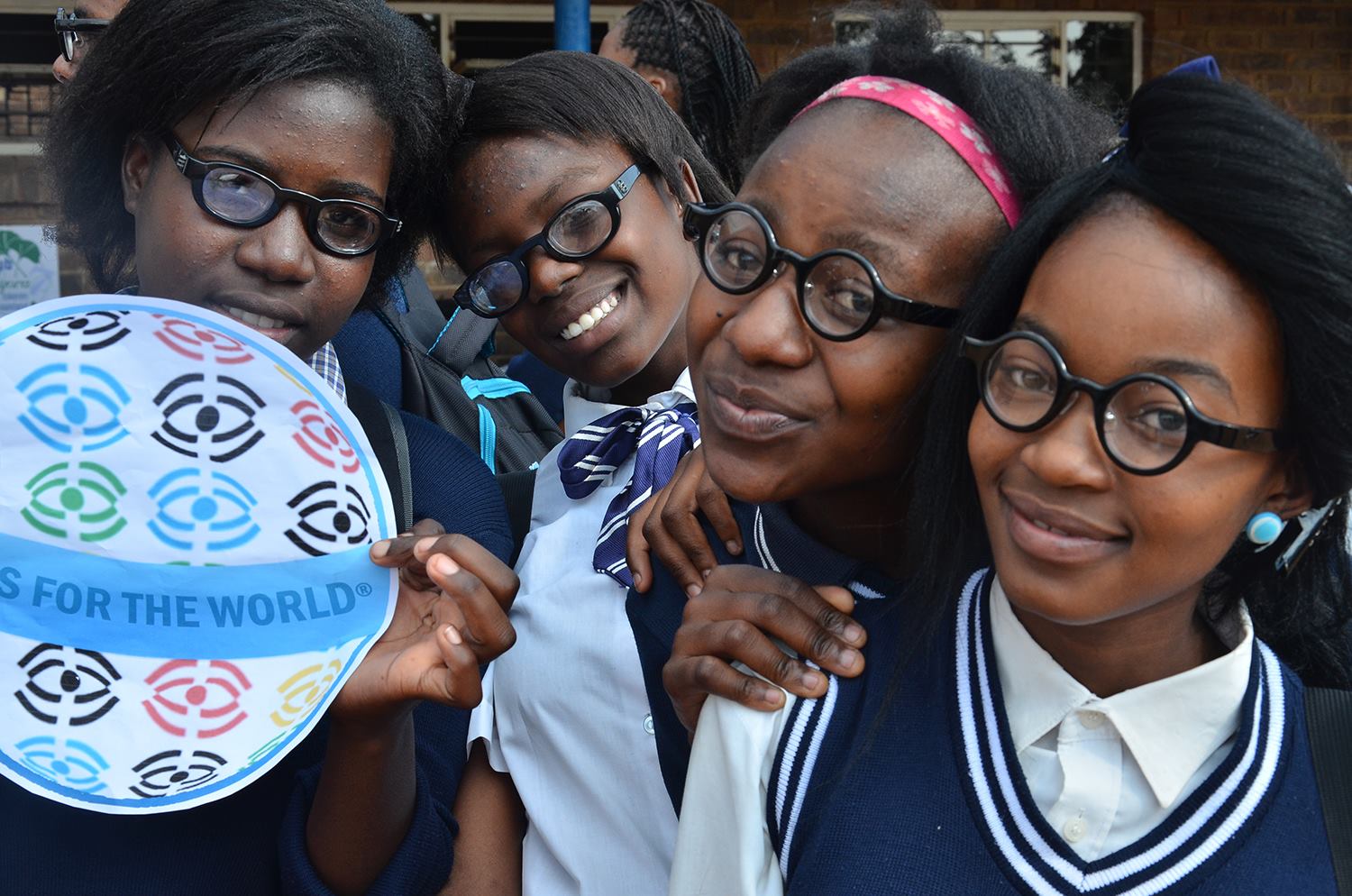 ---
Exhibitors

---
Sponsors

-->