AGM of Malaysian Community Pharmacy Guild (MCPG) 2017

Saturday, February 18, 2017 from 9:00 AM to 5:00 PM (MYT)
Event Details
The annual event of  AGM for Malaysian Community Pharmacy Guild (MCPG) is coming.
With the increase in numbers of members and  associate members, we are looking forward to a larger scale AGM than the previous years. 
This year, the AGM will be focussed in finding the success factor of community pharmacy and discuss on the dilemma or predicament of community pharmacy in both the pharmacy practice as well as business management.
We will be bringing in speakers not just from the field of medical and pharmaceutical but also from the field of finance as well as management to share their knowledge and experience of pharmacy practice and business management with interactive and engaging activities that will surely prove to be an unforgettable experience for all delegates and members.
Further, pharmacists participating in this Convention will earn their compulsory CPD points.
During this Convention, we will show case the latest products and services of participating companies and institutions via the following channels:-
1.     Exhibition Booths;
2.     Convention book to place their information pages on products and services;
3.     CPD and updates throughout the meeting
Other forms of participation include sponsoring of goodies bags, distribution of Product Information Leaflet as well as product samples in the goodies bag, door gifts as well as monetary sponsorship.
We look forward to your support and contribution for this AGM 2017. We are certain your participation in this event will provide your organisation and your products or services with extensive exposure to our pharmacists and members from all over Malaysia.
---
AGENDA
(To be annouced)
---
MERCHANDIZE:
I'M A PHARMACIST Dri-Fit T-Shirt of International World Pharmacists' Day 2016


*Self collection at the event venue. No delivery shall be arranged.
---
SPEAKERS LIST: (TENTATIVE)
Mr Gan Teik Hooi

iCFO

Chief Executive Officer

Mr Chin Kim Lin

Tzu-Chi International Medical Association, TIMA

Disaster Recovery Volunteer Pharmacist

Ms Maresa Ng

ActionCoach International

Chief Business Coach

Mr Wong Chai Soon

MonQ Academy

Financial Independent Coach

Mr Julius Wee

Nikao Consulting

Master Trainer

Mr Loh Peng Yeow

Good Pharmaceutical Trade Practice GPTP Committee, MCPG

Supreme Council Member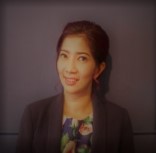 Ms. Ranukka S
Graduating from the National University of Malaysia with a Bachelor's degree in Optometry, she has 6 years of strong optical & pharmaceutical background as well as having trained over 1,000 retail front lines due to the nature of her job. Therefore, it is no surprise that Ranukka understands what it takes to create a good impression when it comes to client-facing professionals. Growing up, she has always found great satisfaction in being able to help others match existing pieces they have into different looks that enhance their best features and complement their overall image. Therefore It only made sense for her to bring this passion to the next level, by getting certified as an image consultant. Throughout her journey as an image consultant, she has helped many transform their image into their desired outcome. From Managing directors of big companies to business owners, Ranukka has made it possible for them to create a good strong first impression in their work and personal life. She is passionate about what she does and is very excited to share the beauty of understanding yourself better. She believes it's not about following the trend, but rather what your best attributes are and knowing how to present them the best possible way.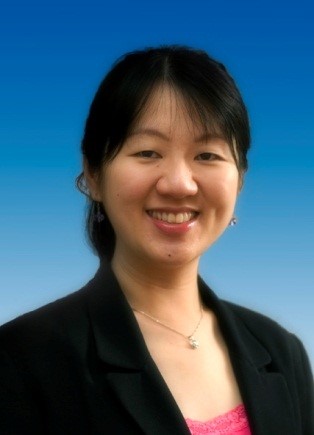 Ms Chen Li Li is a principal clinical pharmacist with Singapore General Hospital since year 2005. She is also an ambulatory care pharmacist, specializing in anticoagulation management, rheumatology monitoring clinic and medication management in geriatric population. She achieved the designation of Certified Geriatric Pharmacist (U.S.A.) since 2008.  Ms. Chen graduated from the Science University of Malaysia with a BSc in Pharmacy (Honours) in 2003. She has also obtained MSc in Clinical Pharmacy with thesis entitled: Potentially Inappropriate Medications Use among Older Residents at Penang Nursing Homes. Ms. Chen is actively involved in geriatric research with geriatricians, including drug pattern evaluation study in older patients with falls and adverse drug related hospitalizations. She is the primary investigator of Project Octo-Pills, which looks into the management of polypharmacy and drug related problems from hospital to community pharmacies – An Octopus Initiative for The Silver Tsunami. Project Octo-Pills was awarded the 8th Ground-Breaking Effective Moments (GEMs) Award by Singhealth group in 2015 and 2016, as part of an integral patient decanting initiatives from the outpatient pharmacy in Singapore General Hospital. She has presented her research results at several local and international scientific meetings, and has co-authored several impact factor publications. Her lifetime mission in her career as a pharmacist is to empower pharmacists from all sectors to support the community in what pharmacists do best, in promoting safe and optimal medications use. 
Save This Event
When & Where

Perbadanan Nasional Berhad (PNS)
1st Fr, PNS Auditorium, Menara PNS
8, Jalan Kerinchi
Kuala Lumpur, Wilayah Persekutuan Kuala Lumpur 59200
Malaysia

Saturday, February 18, 2017 from 9:00 AM to 5:00 PM (MYT)
Add to my calendar
Organizer
Malaysian Community Pharmacy Guild (MCPG)
Malaysian Community Pharmacists Guild (MCPG) is professional guild seeks to promote and protect the interests of pharmacy practitioners while desiring that all consumers and patients receive quality pharmacy-care and related health services.
AGM of Malaysian Community Pharmacy Guild (MCPG) 2017