Aging2.0 | San Francisco
When and where
Location
Tech Soup 525 Brannan St #100 San Francisco, CA 94107
Refund Policy
Contact the organizer to request a refund.
Description
Aging2.0 (@Agingtoo, #Aging2) is a global network of innovators working in the 50+ market. We are creating an interdisciplinary, collaborative community drawn from business, research, policy, design and technology, together with older adults themselves. Our mission is to accelerate innovation to improve the quality of life for older adults around the world.
Our events bring a diverse collection of people together informally over drinks and good discussions to grow a the "connective tissue" that supports an ecosystem of innovation. We generally start off with some 'big picture' perspectives from researchers, novel thinkers or industry veterans, which are followed by pitches from startup companies.
Details: 6pm - 9 pm, TUESDAY, JANUARY 22nd at TechSoup, 525 Brannan Street, Suite 100, San Francisco, CA 94107 (On Brannan between 4th and 5th, conveniently close to CalTrain)
Thought Leader Talks
Andy Cohen, Caring.com, CEO and co-founder
Topic: Founders Tales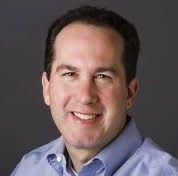 Andy oversees the company's operations and finances, with the goal of establishing Caring.com as the premiere website for people taking care of their parents and other aging loved ones. Andy has launched four successful web businesses, taking them from start-up to tens of millions of dollars in revenue. In a 20-year career before founding Caring.com, he held leadership positions in management, marketing, and sales with S.C. Johnson Wax, Intuit, Peapod, Instill, and SuccessFactors. He serves on the board of directors of the National Alliance for Caregiving and the advisory board of the Harvard Medical School Health Policy Department.
Mary Furlong, Mary Furlong & Associates / Boomer Business Summit, CEO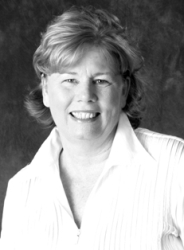 Mary Furlong, Ed.D is a leading authority on the Baby Boom generation as it moves toward and beyond age 50. She has guided the offline and online 45+ market strategies of leading corporations and nonprofit organizations for more than 20 years. Mary is the producer of the Boomer Business Summit and the Boomer Venture Summit. She is also the author of Turning Silver into Gold: How to Profit in the New Boomer Marketplace. Before launching MFA, Mary founded the nonprofit organization SeniorNet in 1986 and ThirdAge Media in 1996. Throughout the course of her work for both organizations, she raised $120 million in venture capital funds, corporate sponsorships and foundation grants.
Gretchen Anderson, Product Development / Product Design
Topic: Bionics, Antennae, and Hives: Designing Systems that Support Health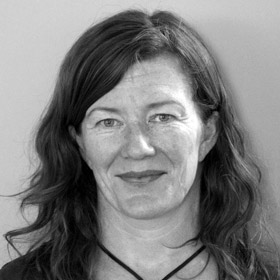 After 15 years as an interaction designer consulting with a variety of clients, I am now responsible for the product development of a non-profit, focused on helping parents get their kids a great education. My focus is on building strong team ties, creating a common understanding of how we drive social impact, and how creativity supports an organization that is highly data-driven. My background is largely in designing interactions with physical products, especially in the field of medical devices. But having transitioned to web-based products, aimed at parents, I am always seeking new ways of working, understanding people and delivering results for the families we serve.
Company Pitches
Dan Trigub, OpenPlacement, Co-Founder & Operations
OpenPlacement is an online application dedicated to helping senior housing providers connect with placement agents, discharge planners, social workers and seniors to share vital real time information about their community. OpenPlacement's mission is to empower people on all sides of the placement process with real time information and tools to increase efficiency and quality of matching Seniors with Senior Housing and Care Providers. OpenPlacement is part of the Rock Health incubator's Spring 2013 class.
Dan Trigub is a serial entrepreneur helping found and start several prior companies and brings over 8 years of early stage startup, finance and consulting experience. Prior to building startups, Dan was an Associate at GCA Savvian Advisors, a leading M&A and Capital Advisory Investment Bank in San Francisco and worked extensively with emerging technology, Digital Health and healthcare facility companies.
Rafael 'Tico" Ballagas, Kindoma, Co-Founder & CEO
Kindoma is a social platform that uses eBooks to structure communication while facilitating co-play and learning at a distance. Families can interact in real-time through videochat, or can send playful messages packed with rich interactive content.
Tico has over 7 years of experience in the mobile industry. He is a recognized expert in the field of human-computer interaction (HCI) with work cited over 1000 times. His work has been featured in the NY Times, WSJ All Things Digital, and other press. He has a PhD in computer science, as well as a Stanford Engineering MS.
VideoCare is a cloud-based communication system to support seniors and their caregivers. VideoCare's simple, touch-screen technology connects seniors with their caregivers, families, and other loved ones – wherever they are, and without the need for a keyboard, mouse or any technical skill.
David has over 20 years of experience in the world of digital video. Prior to co-founding VideoCare, he was the CEO of Rhozet. Rhozet was a leading provider of software for large-scale video compression, used by companies like Yahoo!, Amazon, CBS, HBO, etc. Rhozet was acquired by Harmonic, Inc (NASDAQ: HLIT). David was previously the Senior Director of Adobe's Digital Video business, managing industry-leading products like Premiere Pro and After Effects. David holds both a bachelor and masters degree in electrical engineering from the University of Florida.

Jen Pleimann, VidaPost, CEO


VidaPost is focused on chronic conditions, targeting providers outside of the medical network who track and observe important information on a daily basis. VidaPost is building a community to help fund wellness programs, connecting all your providers with those who follow your everyday health, and sharing your health updates in a measurable and meaningful way. VidaPost's goal is to consistently focus on improving health, preventing further care tomorrow.
Jen's diverse health background encompasses various settings and conditions including a doctor's assistant, personal aide, behavioral therapist, personal trainer, and founder of BuddiesInACTION - health & wellness programs for individuals with intellectual disabilities. Jen graduated from the University of Wisconsin: BS Psychology, Serves on the Board of the College of Adaptive Arts, was a Speaker at IHRSA 2011/12 and is passionate about health innovations and services that improve overall care.