Aging2.0 | Los Angeles

Thursday, April 4, 2013 from 6:00 PM to 9:00 PM (PDT)

Los Angeles, CA
Who's Going
Loading your connections...
Event Details
Aging2.0 (@Agingtoo, #Aging2) is a global network of innovators working in the 50+ market. We are creating an interdisciplinary, collaborative community drawn from business, research, policy, design and technology, together with older adults themselves. Our mission is to accelerate innovation to improve the quality of life for older adults around the world.
Our events bring a diverse collection of people together informally over snacks, drinks and good discussions to grow the "connective tissue" that supports an ecosystem of innovation. Our events generally start off with some 'big picture' perspectives from researchers, novel thinkers or industry veterans, which are followed by pitches from startup companies.
Details: 6pm - 9 pm, Thursday, April 4th at USC Davis School of Gerontology (Auditorium, 1st Floor)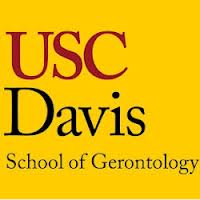 Parking: There is a parking garage adjacent to the Gero school at the corner of McClintock and Downey. Enter at the Vermont Street entrance at 36th street. There are also other campus lots nearby. The cost to park on campus is $10.  There is metered street parking available nearby on Vermont.  Here is a campus map - The GERO building is in box A5.
 
Welcome Remarks
Thought Leader Talks (10 min + 5 min Q&A)
Company Pitches (5 min + 2 min Q&A)
Speaker / Company Info
Katy Fike, PhD - Founder of Innovate50 Consulting and Aging2.0



Katy Fike, PhD is the founder of Innovate50, an innovation consultancy and Aging2.0, a global network of innovators. She is an entrepreneur, corporate strategist, PhD gerontologist, former investment banker (Lehman Brothers), systems engineer and blogger (Tech Savvy Daughter).
She is a featured senior care expert on Caring.com and a member of the American Society on Aging's Council on Services and Technologies for Maximizing Independence. Katy earned her doctorate in Gerontology from University of Southern California and a BS in Systems Engineering from University of Virginia.
Kari Olson - CIO, Front Porch and President, Front Porch Center for Technology Innovation and Wellbeing


Kari Olson is the chief information officer (CIO) of Front Porch, one of Southern California's largest not-for-profit provider of senior living communities. She also serves as the president of the Front Porch Center for Technology Innovation and Wellbeing (CTIW), a registered 501c3 – founded on a belief that technology innovation plays an important role in enhancing each individual's ability to "live life my way."
In her current role as CIO, Olson heads day-to-day operations and leads business and resident technology initiatives for Front Porch and its partners. As president of the CTIW, she explores innovative uses of technology to empower individuals to live well, especially in their later years. Olson is actively involved in the Leading Age Center for Aging Services Technologies (CAST), where she serves as a commissioner, steering committee member and task group chair for Boomer Technology Needs Research and a co-chair of the Provider Workgroup. She is also a founding member of AgeTech CA, where she serves as a member of the Advisory Council.
The Front Porch Center for Technology Innovation and Wellbeing (CTIW) is a center of excellence within the Front Porch family of companies that strives to harness technology solutions that support and enhance wellbeing in older adults. The center works collaboratively with Front Porch residents and staff—as well as researchers, academic institutions and other care providers—to identify the needs of older adults that can be met with the help of technology solutions. Based on these findings, the CTIW works with business partners to identify existing technology solutions or develop new solutions that can then be applied to the living environments of older adults.
Scott Kaiser, MD. - Geriatrician, Creator of "On the Move" TV show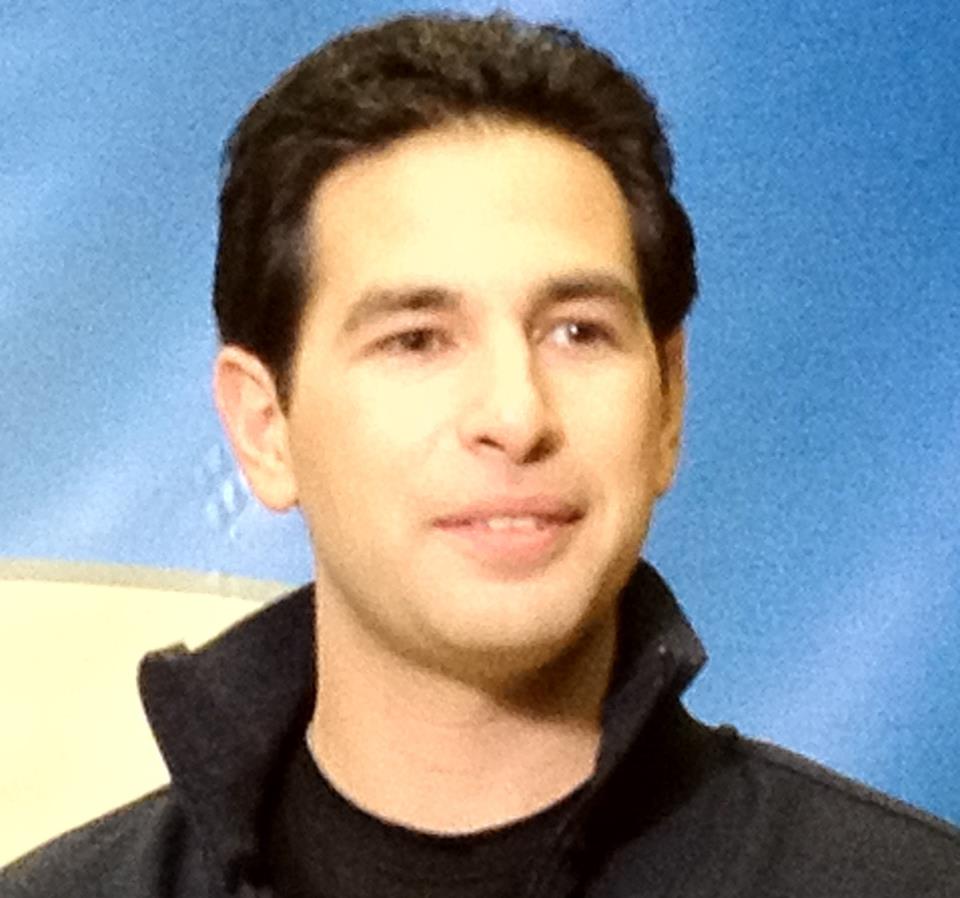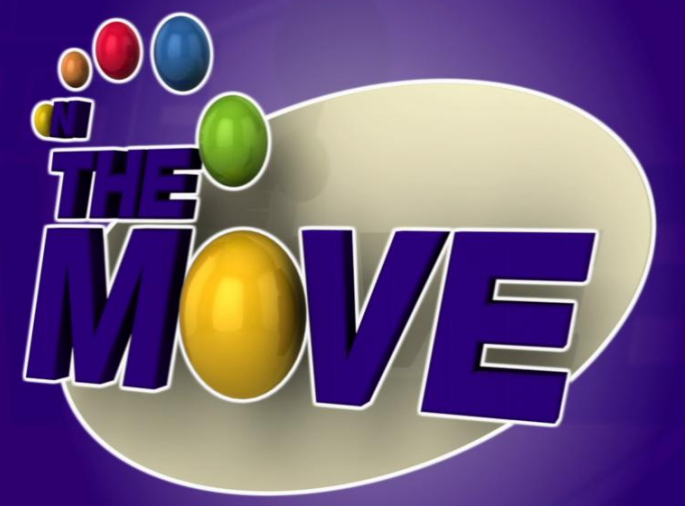 Dr. Kaiser, is a Harvard trained geriatric medicine specialist committed to developing innovative care delivery models to improve the health & quality of life of older adults.
In completing a residency in family medicine and fellowships in geriatric medicine, health media, and health services research, Dr. Kaiser has produced projects with academic and community partners that have had a direct impact on aging health. With his latest project, Dr. Kaiser created and produced "On The Move," a docu-reality television series following the lives of twelve sedentary older adults as they compete to become active and improve their health. The program aired on local television as a presentation of the City of Los Angeles Department of Aging and will now be used to create "On The Move" Wellness Clubs in their senior centers.
Celsya Inc. and Inclusive Design and Development
Eran Weinberg - Founder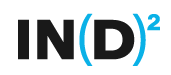 Celsya Inc designs and develops various tech-enabled health and wellness tools, many for caregiving. Product include Celsya Life, CareHub, eCare ID, CallGiver and Text-to-Track.  Inclusive Design and Development, IN(D)2, is a value-added global design, development and consulting company with the goal of creating innovative products for clients that stand out and above today's marketplace of consumer and business goods.
Eran Weinberg is a designer, inventor, and entrepreneur who believes that through design and simple ideas we can improve peoples' lives. In 2005 while caring for his grandmother, Eran wanted a better solution to help her manage her daily life, stay independent and enable the family to support on her needs. Eran conceived of Celsya, an online and mobile solution, for which he received a 1st place international business plan award. 
In 2008 after working for Cisco as a senior designer, Eran opened his own product development company called Inclusive Design & Development where he developed and manufactured dozens of products for his clients. Through the years, Eran never lost sight of his vision to develop Celsya and in 2010 he decided it was the right time to bring Celsya to life. Today, Celsya is a free online and mobile service which provides families and caregivers the tools they need to track, manage, and maintain their own and loved ones health information and daily tasks.

Trusted Hands Network
Karissa Price, PhD - Founder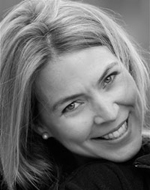 Trusted Hands Network connects families looking for home care and home health services and products with pre-screened, certified providers nationwide.  Through their proprietary application and vetting process, Trusted Hands creates transparency and greater access for consumers in the fragmented world of Home Care and Home Health.  The Trusted Hands Network has become an aggregation point for leads and referrals for senior focused services that help seniors remain independently living at home.  From our central core of home care and home health services, we also help families find ways to pay for these services through reverse mortgages, help those who are eligible obtain a power wheelchair, and those that are diabetic, receive the supplies they need at their doorstep.  Trusted Hands Network has built a unique referral network by leveraging the power of television advertising while also offering not only Private Pay but also Medicare and Medicaid focused agencies and product providers a compliant form of marketing.
Karissa Price founded Trusted Hands after experiencing a time-consuming struggle to find trustworthy and reliable home care service for her own mother. Karissa's mission in life is to revolutionize the way people select home care providers, and ensure that loved ones nationwide can enjoy the comforts of their own home for as long as possible. Prior to founding Trusted Hands, Karissa was the vice-president of Growth Initiatives at Lexicon Marketing, the largest DRTV marketing company directed at Hispanics in the United States. Prior to Lexicon, Karissa was a consultant for the Boston Consulting Group, a leading strategic business consulting firm focused on the Fortune 100 companies where she helped companies grow in a variety of industries including: entertainment, energy, financial services and logistics. A graduate of Harvard University, Karissa holds a Doctorate degree in International Political Economy. 
Connect Around
Marcie Rogo & Monica Birdsong - Co-Founders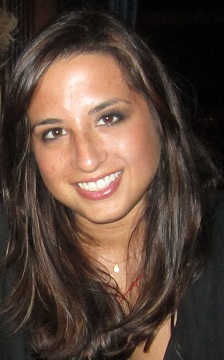 ConnectAround promotes active lifestyles by revealing people, opportunities, and activities that are in your neighborhood. We do this providing a safe, online website that only includes neighbors, places, and events in your active adult community. We protect you from outsiders and scams. We also provide tools for your management to send updates and for your clubs and interest groups to coordinate between meetings. Like Linkedin is for your career network, ConnectAround is for your 55+ community network!
Marcie has a clear passion for the aging population.  Backed with her corporate consulting and assisted living experience, she made it her determination to launch a business for the aging population to help them safely connect in a fun and interactive environment that keeps them stimulated and promotes in-person activity. Her goal is to promote a healthy and active lifestyle in this important stage of life. Marcie has an MBA from the Australian Graduate School of Management and bachelor's degrees in communications and economics from the University of Pennsylvania.
As the cofounder and tech guru helping to bring private sharing to the masses, Monica brings high standards and high-tech experience to ConnectAround. If you've used Macy's bridal registry, WeddingChannel.com or gotten an insurance quote from AAA, you've seen how good she is at what she does. She's been one of the forces behind these incredible online experiences, with over a decade of experience. She earned her BS in Computer Information Systems at Missouri State University.
PostalPix
Matt Sarlitt - Co-Founder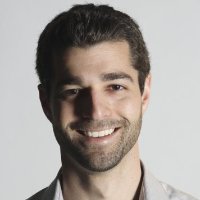 PostalPix creates apps for ordering smartphone photos as premium prints and photo decor for home delivery. PostalPix was originally developed to solve one main problem: Parents and grandparents could not easily order real prints of photos of their children/grandchildren that were captured with their iPhones. It was soon realized, however, that people other than just parents were interested in PostalPix.
Michael Sarlitt is the Co-Founder and CEO of PostalPix. His passion is creating and marketing technology products that are easy and fun for people of all ages to use.
MeasureMe
Harsh Vathsangam PhD - Founder/CEO


MeasureMe is a software-based, social, accurate, real-time pedometer and calorie counter. MeasureMe will keep accurate tabs on your activity and help you make the changes you need to have a healthier lifestyle.
Harsh is the main technical lead and CEO of MeasureMe. He is a lead author in multiple peer-reviewed conference and journal articles in this field. He has also developed three generations of prototype hardware and built up the data-driven algorithmic framework that is the key to this software. Harsh is a PhD student in the Robotic Embedded Research Laboratory at the USC Viterbi School of Engineering.
Thanks to our hosts: USC Davis School of Gerontology!

Founded in 1975, the USC Davis School of Gerontology is the oldest and largest school of its type in the world. We offer the most comprehensive selection of gerontology degree programs found anywhere, a variety of outstanding research opportunities and a challenging yet supportive academic environment.  The academic and research programs study the human lifespan by exploring the biological, psychological, sociological, political, medical and business dimensions of adult life. The curriculum is aimed at equipping future professionals in the field of aging with the specific skills and knowledge necessary to respond effectively to the needs of an aging population. With a distinguished faculty representing various disciplines, the School is able to offer students a wide range of scientific and professional gerontology courses.
Attendee List
Sort by:

Date

|

First Name

|

Last Name
When & Where


University of Southern California | Davis School of Gerontology
3715 McClintock Ave


Los Angeles

,

CA

90089

Thursday, April 4, 2013 from 6:00 PM to 9:00 PM (PDT)
Add to my calendar
Organizer
Aging2.0
Aging2.0 (@Aging20) is a global network of innovators working in the 50+ market. We are creating an interdisciplinary, collaborative community drawn from business, research, policy, design and technology, together with older adults themselves, in order to advance innovation and improve the quality of life.