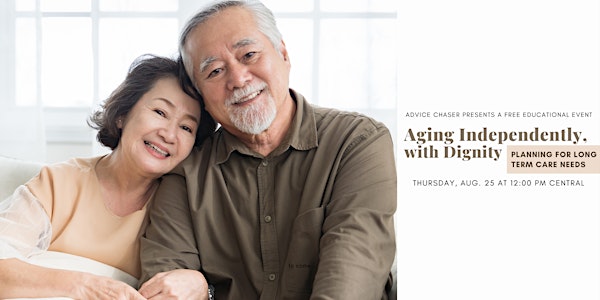 Aging Independently, with Dignity: Planning for Long Term Care Needs
When seniors wish to maintain their independence, striking a balance between autonomy and care needs can be difficult.
About this event
On August 25, Advice Chaser will host a webinar titled, "Aging Independently With Dignity." Many seniors choose to maintain their independence as long as possible. But that doesn't mean they may not need some help handling their needs. This webinar will address types of care needs, care settings, and how to pay for long-term care. Peter Lofgren, an expert in life insurance with years of experience, will present. Both seniors and their family members will benefit from this educational event.