Aging in the World Today

Tuesday, September 15, 2015 from 6:00 PM to 9:30 PM (PDT)
Event Details

Details:
Today there are over 75.4 million Baby boomers. Of these, many are trying to figure out ways to live longer, enjoy a healthier lifestyle, treat existing medical conditions, and the list goes on.  How do we address issues surrounding a large aging population from home care facilities, to medication, care teams, diagnosis, and even helping those that want to live longer, have the option to do so?
We are seeing "Pharma and biotech companies are among those increasing investment to meet rising demand from the elderly, with research and development spending in the global life science industry up 3.1% from last year to $201bn, according to research group Battelle."
New companies such as Calico, a biotech company focused on longevity, are emerging, while partnerships in this space are becoming more and more. These partnerships will be crucial to try and help solve key aging and medical groundbreaking discoveries.
Come learn from the leading experts in Aging to discuss what's happening in the baby boomer market, research and business models surrounding longevity, and how genomic sequencing and ancestry can help uncover clues to your future-- of living and healthier and longer live.
You won't want to miss this event. SPACE IS LIMITED, so make sure to register today!
Agenda:
6:00-6:30pm: Networking + Light Appetizers
6:30-6:40: Introductions + Updates
6:40-7:45pm: Keynote Speakers
Mary Furlong, Mary Furlong and Associates

Cathy Ball, VP of Genomics and Bioinformatics @ Ancestry.com

Maria Konovalenko, Ph.D Buck Institute
7:45-8:30pm: Q & A Interactive Discussion
8:30-9:15pm: Consumer Product Demos + Networking
Speaker Bio's:
Mary Furlong, Ed.D. President andCEO,Mary Furlong & Associates
Named Women of Influence-article
Mary Furlong, Ed.D., president and CEO of Mary Furlong & Associates, is a leading authority on the baby boomer generation as they age. She has guided the offline and online 45+ market strategies of leading corporations and nonprofit organizations for more than 20 years, and her list of clients/sponsors includes AARP, First Republic Bank, FirstSTREET, Wellcore, Johnson & Johnson, Microsoft, United Healthcare (UHC), Caring.com and Verizon. Mary founded MFA in 2003 to help socially- and consumer-conscious companies understand the real needs of this growing market.
She is the Dean's Executive Professor of Entrepreneurship at Santa Clara University'sLeavey School of Business. Before launching MFA, Mary founded the nonprofit organization SeniorNetin 1986 and ThirdAge Mediain 1996. Throughout the course of her work for both organizations, she raised $120 million in venture capital funds, corporate sponsorships and foundation grants. During Mary's tenure, SeniorNet served more than 500,000 adults age 50 and older. Much of her time was spent in the field at the organization's learning centers, observing the applications that worked and the issues related to the technology. ThirdAge Media reached more than 2 million members - most age 45 and older - when Mary served as its CEO and visionary leader of the editorial team.
She has appeared on CBS, PBS, NPR and NBC's Today show to discuss trends in aging and technology, and her expertise has been featured in The New York Times, USA Today, Business Week, Fortune, People and Fast Company, among other publications. In 2001, Fortune Small Business named Mary one of its 'Top 25 Women Entrepreneurs', and Time honored her in 1999 as one of its 'Digital 50'. She also served as a White House Commissioner on Libraries and Information Science during the Clinton administration, and she has conducted hearings on aging and technology for the U.S. Senate. Mary is a member of the American Society on Aging's Business Forum on Aging, the Leadership Council of the National Council on Aging and the AARP Women in Leadership group.
She also serves on several corporate advisory boards. Mary is the author of the book Turning Silver into Gold: How to Profit in the New Boomer Marketplace, which was published in February 2007 by Financial Times Press. She also co-authored the bookGrown-Up's Guide to Computing, published by Microsoft Press in 1999.
2. Cathy Ball, VP of Genomics and Bioinformatics, Ancestry.com
As Vice President, Genomics and Bioinformatics at Ancestry.com, Cathy Ball leads a group of Population Geneticists, Statisticians, and Computer Scientists to create the analytical approaches behind the AncestryDNA direct-to-consumer genotyping services.

Cathy is a genomic scientist who has annotated and mined the genomes of various organisms and created resources to help other scientists exploit and explore genome data. She has collaborated on the annotation of the first eukaryotic genome (brewer's yeast) and has collaboratively built databases to explore the genomes of yeast, E. coli and the bacterium that causes tuberculosis.
As a pioneer in data analysis resources for high-throughput biomedical technologies, she led the Stanford Microarray Database, the largest academic database of its kind. Cathy has used high-throughput biomedical data to shed light on diverse research topics, from the biology of infectious organisms to the mechanisms involved in cell division and cancer. She received a B.S. in Biology and a Ph.D. in Molecular Biology from the University of California, Los Angeles. She was a post-doctoral fellow at the University of California, Berkeley prior to her research in the Departments of Genetics and Biochemistry at Stanford University School of Medicine.

3. Maria Konovalenko, Phd. Buck Institute for Research
Maria Konovalenko is studying biology of aging in a joint PhD program between University of Southern California and the Buck Institute for Research on Aging. Maria has been involved in fighting aging since 2008. She is one of the organizers of the Genetics of Aging and Longevity Conference series.
Maria has been part of team at the science for Life Extension Foundation, a Moscow-based non-profit, since 2008 and has been raising funding for longevity and regenerative medicine research from both government and private sources. Konovalenko's background is in molecular biophysics, she got both her Bachelor's and Master's degrees from Moscow Institute of Physics and Technology. Maria's goal is to make people live as long and as healthy as possible using the advances of science and technology.
Event Sponsor: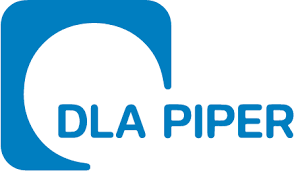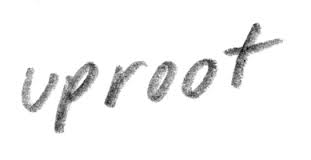 When & Where

DLA Piper
555 Mission Street
#2400
San Francisco, CA 94105


Tuesday, September 15, 2015 from 6:00 PM to 9:30 PM (PDT)
Add to my calendar
Organizer
Founded in 2014, Healthtech Women is a global not-for-profit organization that is committed to advancing opportunities for women and fueling innovation in health. Our mission is to make the health ecosystem better for everyone by empowering women everywhere.
We are doing this by bringing together like-minded females across the industry and supporting them in achieving their goals and ambitions.
Join our 20,000+ members across the globe to expand your knowledge, share ideas, get inspired, and make a difference.
Become a member of Healthtech Women here: https://healthtechwomen.com/membership/
Interested in getting more involved? Email carla@healthtechwomen.com or info@healthtechwomen.com.